Process Tech - 2nd Shift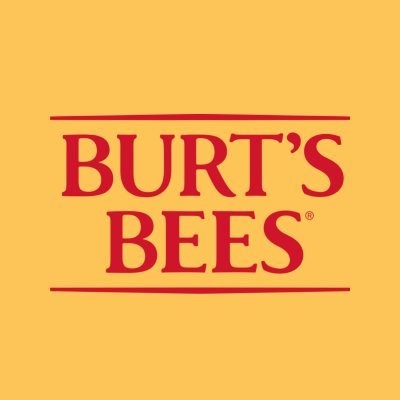 Burt's Bees
Morrisville, NC, USA
Posted on Sunday, May 28, 2023
Clorox is the place that's committed to growth – for our people and our brands. Guided by our purpose and values, and with people at the center of everything we do, we believe every one of us can make a positive impact on consumers, communities, and teammates. Join our team. #CloroxIsThePlace
Your role at Clorox:
To formulate raw materials into finished bulk by following specific Batch Manufacturing Procedures (BMP's); to ensure that the bulk product meets all Quality specifications and is produced in a timely manner based on the production plan/schedule.
In this role, you will:
Capable of learning how to set up pumps, mills, hoses, fittings, homogenizers, mixers and other Compounding equipment used for processing.
Interact with Pre-Weigh, Quality, Materials Management, Production, and Leadership daily.
Responsible for communicating the Supervisor regarding manning needs.
Must be able to perform verification and visual checks on all raw materials to make sure material numbers, lot numbers, quantities, and expiration dates are correct before starting batch.
Must be familiar with raw materials used in our process and demonstrate understanding of the chemical reactions that occur within our processes.
Provide training on batching processes/procedures to current/new employees as needed.
Report all inventory inconsistencies and discrepancies to the Compounding Line Lead.
Adhere to all current Good Manufacturing Practice (cGMP) guidelines, especially with regards to maintaining a clean/safe work environment.
Observe safety and health regulations by maintaining raw material storage locations in a neat and orderly condition.
Work directly with Processing Engineers and R&D to continuously improve BMP's, system processes, and assist in the formulation of products.
Capable of troubleshooting mixing/processing issues and provide analysis to Processing Engineers and R&D regarding batch issues/problems.
Formulate pilot plant batches with the assistance of Process Engineering and train once pilot plant batch is approved for full-scale production.
Assist in the setup/startup of all batching vessels and check all controls for adherence to Batch Manufacturing Procedures (BMP's) procedures.
Ensure all BMP steps are strictly adhered to under Quality guidelines and cGMP regulations and sign off once verified.
Monitor Compounding floor to make sure housekeeping and cGMP practices are being followed.
Responsible for all safety and SOP training.
Recommend proactive action to remedy problems with equipment, componentry, raw materials or product.
Assist with cycle counts when needed.
Assist other department personnel whenever needed.
Maintain excellent team-oriented working relationship among team members.
Lead Continuous Improvement Teams and facilitate meetings as necessary to improve line efficiency, etc.
Perform other duties as assigned.
What we look for:
High School Diploma required. Some post high school education is preferred. Education can be substituted with four to six years of

compounding/formulating

in a manufacturing environment.
Physically capable of lifting 50 pounds and hauling weight in excess of 1000 pounds on a hand truck.
Mechanical aptitude and demonstrated experience fixing processing equipment strongly preferred.
Must achieve minimum required score on Mechanical Aptitude Test (Bennett Test)
Ability to work through multiple tasks simultaneously, manage time efficiently, and work with minimal supervision is required.
Good fundamental math and reading comprehension skills and the ability to convert between metric and English measurement systems (lbs → kg → g).
Demonstrated ability in analytical reasoning skills is required.
Demonstrated abilities of resourcefulness, good judgment, attention to details and a strong work ethic are required.
Must speak and write English.
Must have good verbal communication skills, good interpersonal skills, and attention to detail.
Must achieve minimum required score on Work Keys tests.
Must pass an Observational Skill test.
Starting Base Pay: $23.08
We seek out and celebrate diverse backgrounds and experiences. We're looking for fresh perspectives, a desire to bring your best, and a non-stop drive to keep growing and learning.
At Clorox, we have a
Culture of Inclusion. We believe our values-based culture connects to our purpose and helps our people be the best versions of themselves, professionally and personally. This means building a workplace where every person can feel respected, valued, and fully able to participate in our Clorox community. Learn more about our I&D program & initiatives

here.
Benefits we offer to help you be well and thrive:
Competitive compensation
Generous 401(k) program in the US and similar programs in international
Health benefits and programs that support both your physical and mental well-being
Flexible work environment, depending on your role
Meaningful opportunities to keep learning and growing
Half-day Fridays, depending on your location
Please apply directly to our job postings and do not submit your resume to any person via text message. Clorox does not conduct text-based interviews and encourages you to be cautious of anyone posing as a Clorox recruiter via unsolicited texts during these uncertain times.
To all recruitment agencies: Clorox (and its brand families) does not accept agency resumes. Please do not forward resumes to Clorox employees, including any members of our leadership team. Clorox is not responsible for any fees related to unsolicited resumes.