Line Owner - 1st Shift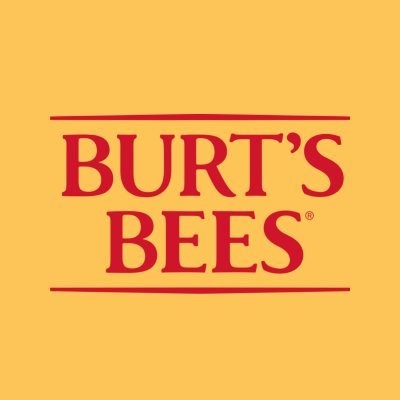 Burt's Bees
Morrisville, NC, USA
Posted on Wednesday, May 31, 2023
At Clorox, we champion people to be well and thrive by doing the right thing, putting people at the center, and playing to win. Led by our IGNITE strategy, we build brands that make a positive difference in people's lives around the world. And we know that success requires head, heart, AND guts — all three, every day — coming together to work simpler, faster, bolder, and more inclusively. Interested? Join us to #IgniteYourCareer!
Your role at Clorox:
Lead your line from a safety, quality, operating efficiency, and staffing standpoint. Ensure all World Class Operations are met in a manufacturing environment.
In this role, you will:
Maintain a safe working environment for employees and adhere to all safety regulations. Immediately address any safety concerns or issues.
Drive daily risk predictions and safety audits on Production lines. Insure proper LOTO and clip-out.
Ensure all products meet appropriate quality standards through the Zontec system at start up and throughout shift. Track and analyze results and manage rework and scrap.
Staff personnel appropriately on the line (refer to routing) and manage break and lunch times with accordance to line downtime and schedule.
Responsible for centerline checklist and CIL adherence during shift.
Audit event tracking system in LEDs system to ensure adherence. Track and analyze losses for their lines.
Complete projects as assigned by the Business Unit Leader and/or Shift Lead.
Maintain a positive team work environment and establish positive working relationships with other departments.
Create detailed work instructions, job aids, and OPL for assigned production-related tasks.
Execute production priorities and plans, track performance of assigned unit against goals, and work with Business Unit Leader to continuously improve line performance.
Assist in execution of training with the Training and Qualification pillar to enable operator and line flexibility. Be a qualified train the trainer
Execute Global Manufacturing Excellence efforts, including WPO, AM, and update daily meeting board.
Maintain Good Manufacturing Practices.
Lead line meeting, start-up, line clearance, changeovers, and shutdown.
What we look for:
Demonstrated ability in analytical reasoning skills are required.
Demonstrated leadership skills are a must
Excellent communication skills are required.
Demonstrated abilities of resourcefulness, thinking with good judgment, initiative, and a strong work ethic are required.
Abilities to work through multiple tasks simultaneously, manage time efficiently, work with minimal supervision, and to work under pressure are required.
Demonstrated knowledge of MS Office required.
Demonstrated abilities of problem solving and root cause analysis.
Must be a current Fill Tech 2 and must be in role for more than 6 months.
Must have technical aptitude and proven ability of mechanical issues on the lines.
Must be an employee in "Good Standing" with no disciplinary actions in the last 12 months.
Demonstrated the ability to meet OEE% targets consistently in the past 6 months.
Demonstrated understanding of Structured On the Job Training (Be a qualified train the trainer). Have the ability to demonstrate that you have "Initially Trained, Qualified, or Validated an employee in the facility.
Starting Base Pay: $24.57 per hour; Shift Differential: No
We seek out and celebrate diverse backgrounds and experiences. We're looking for fresh perspectives, a desire to bring your best, and a non-stop drive to keep growing and learning.
At Clorox, we have a
Culture of Inclusion. We believe our values-based culture connects to our purpose and helps our people be the best versions of themselves, professionally and personally. This means building a workplace where every person can feel respected, valued, and fully able to participate in our Clorox community. Learn more about our I&D program & initiatives

here.
Benefits we offer to help you be well and thrive:
Competitive compensation
Generous 401(k) program in the US and similar programs in international
Health benefits and programs that support both your physical and mental well-being
Flexible work environment, depending on your role
Meaningful opportunities to keep learning and growing
Half-day Fridays, depending on your location
Please apply directly to our job postings and do not submit your resume to any person via text message. Clorox does not conduct text-based interviews and encourages you to be cautious of anyone posing as a Clorox recruiter via unsolicited texts during these uncertain times.