Manager, Maintenance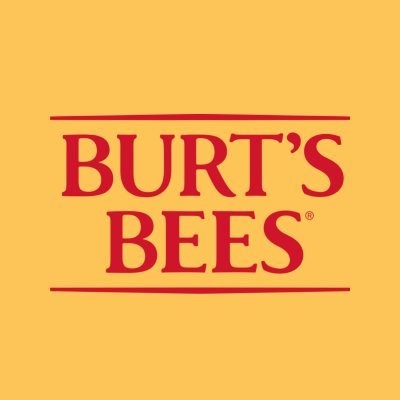 Burt's Bees
Administration
Morrisville, NC, USA
Posted on Saturday, July 8, 2023
Clorox is the place that's committed to growth – for our people and our brands. Guided by our purpose and values, and with people at the center of everything we do, we believe every one of us can make a positive impact on consumers, communities, and teammates. Join our team. #CloroxIsThePlace
Your role at Clorox:
Develop, improve, and execute the Maintenance program for all plant facilities and production equipment; support the manufacturing of natural personal care products in an efficient and profitable manner. Incumbent will lead and develop plant personnel around progressive maintenance methodologies in support of zero loss culture. The position will require the candidate to be in a manufacturing environment with rotating equipment, elevated surfaces, temperature variations
In this role, you will:
3+ years Managerial experience - Manage the Maintenance department of 12 - 17 electrical/mechanical technicians including 3 support personnel across 3 production shifts.

7+ years Technical experience - HVAC, Boilers, Facilities, Equipment Maintenance, Waste Water

CGMP Background

Lean Manufacturing and TMP Experience - Preferred

Adhere to plant safety and environmental guidelines.

Work cross-functionally with Operations, Quality and Engineering to meet site objectives.

Development of direct reports, soft and hard skills according to the plant strategy.

Develop and execute a training plan for the maintenance team for all the plant needs.

Lead the group in maintaining plant equipment and property in base condition

Develop/institute Maintenance best practices with clearly defined metrics that drive/support plant performance and improve equipment reliability.

Develop and manage the maintenance budget.

Develop, deploy, and execute the plant maintenance strategy through data analysis to reduce plant breakdowns and improve preventive maintenance program efficiency.

Management of MRO Store and spare parts inventory.

Manage maintenance & select capital projects originated within the plant.

Manage/lead the maintenance department to excellence in the areas of: Safety, Quality, Cost, and Productivity using Clorox's Global Manufacturing Excellence methodologies.
What we look for:
Years and Type of Experience:
Bachelor's Degree from an Accredited Institution and/or 7+ years' experience with maintenance in a GMP and FDA regulated environment.

3+ years experience in Management
Skills and Abilities:
Strong technical aptitude

Strong people management skills

Demonstrated project management skills.

Demonstrated problem solving skills.

Demonstrated budget planning and management skills.

Possess a high degree of training and coaching skills, as well as excellent leadership and motivational skills.

Highly organized and detail oriented

Strong interpersonal and people skills, along with strong communication skills (written and verbal)

Ability to provide technical training on troubleshooting and/or repairing mechanical and electrical components/controls.

Experience with MRO parts inventories.

Experience with procurement fundamentals.

Experience with Improvement Methodologies. (TPM, 5S, Lean, etc.)
Workplace type:
On site
We seek out and celebrate diverse backgrounds and experiences. We're looking for fresh perspectives, a desire to bring your best, and a non-stop drive to keep growing and learning.
At Clorox, we have a Culture of Inclusion. We believe our values-based culture connects to our purpose and helps our people be the best versions of themselves, professionally and personally. This means building a workplace where every person can feel respected, valued, and fully able to participate in our Clorox community. Learn more about our I&D program & initiatives here.
[U.S.]Additional Information:
At Clorox, we champion people to be well and thrive, starting with our own people. To help make this possible, we offer comprehensive, competitive benefits that prioritize all aspects of wellbeing and provide flexibility for our teammates' unique needs. This includes robust health plans, a market-leading 401(k) program with a company match, flexible time off benefits (including half-day summer Fridays depending on location), inclusive fertility/adoption benefits, and more.
We are committed to fair and equitable pay and are transparent with current and future teammates about our full salary ranges. We use broad salary ranges that reflect the competitive market for similar jobs, provide sufficient opportunity for growth as you gain experience and expand responsibilities, while also allowing for differentiation based on performance. Based on the breadth of our ranges, most new hires will start at Clorox in the first half of the applicable range. Your starting pay will depend on job-related factors, including relevant skills, knowledge, experience and location. The applicable salary range for every role in the U.S. is based on your work location and is aligned to one of three zones according to the cost of labor in your area.
–
Zone A: $86,600 - $161,900
–
Zone B: $79,400 - $148,400
–
Zone C: $72,100 - $134,900
All ranges are subject to change in the future. Your recruiter can share more about the specific salary range for your location during the hiring process.
This job is also eligible for participation in Clorox's incentive plans, subject to the terms of the applicable plan documents and policies.
Please apply directly to our job postings and do not submit your resume to any person via text message. Clorox does not conduct text-based interviews and encourages you to be cautious of anyone posing as a Clorox recruiter via unsolicited texts during these uncertain times.
To all recruitment agencies: Clorox (and its brand families) does not accept agency resumes. Please do not forward resumes to Clorox employees, including any members of our leadership team. Clorox is not responsible for any fees related to unsolicited resumes.