Material Handler - 3rd Shift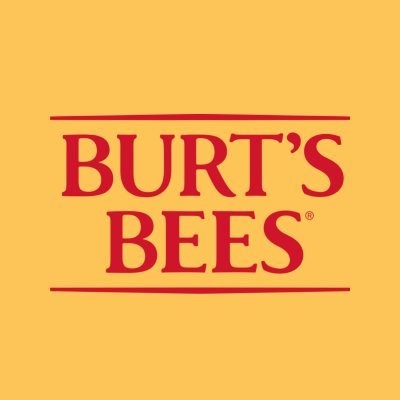 Burt's Bees
Morrisville, NC, USA
Posted on Sunday, July 23, 2023
Clorox is the place that's committed to growth – for our people and our brands. Guided by our purpose and values, and with people at the center of everything we do, we believe every one of us can make a positive impact on consumers, communities, and teammates. Join our team. #CloroxIsThePlace
Your role at Clorox:
Performs material and inventory movements in support of all manufacturing activities. Material movements include receipts, put away, picking, yielding, loading/unloading trucks, and restacking cartons on pallets, cycle counting, and other special assignments. Works to ensure that all materials handled and transported are done in a timely, safe manner. Performs system transactions in an accurate and timely fashion. Properly completes and files any documentation associated with the handling, receipt, and transport of all materials
In this role, you will:
Performs daily inspections of electric powered forklift using correct documentation
Ensures that unsafe conditions get reported and corrected
Perform all necessary safety checks related to trailer loading and dock locking systems
Verify, count, and receive inventory using the SAP; properly copy and file receiving paperwork.
Safely load and unload trucks.
Maintain required efficiency of pallet move standards for the department
Put away inventory into correct storage locations.
Pick material for shop orders and replenish production lines.
Immediately report any material shortages, discrepancies, or anomalies to the Shift Lead/Department Manager.
Count and process shop order material returns.
Count and yield production receipts.
Perform daily cycle counts as needed.
Accurately perform and complete all necessary documentation and system transactions in an accurate and timely fashion.
Works closely with WCO pillar team to identify needs and address opportunities
Adhere to all Good Manufacturing Practice (GMP) guidelines
Perform any other related duties as requested by Materials Management Shift Leads and Managers.
Be proactive in cleaning and good housekeeping in the warehouse facility when appropriate.
Perform other duties as assigned
What we look for:
Proficient with different types of forklifts such as stand up, sit down and walkie rider
Possess strong communication, interpersonal, and organization skills
Be self-motivated with the ability to work with minimal supervision
Must have basic computer literacy skills with Email, Microsoft Office knowledge
Detail-oriented, willingness to learn, creativity, with sense of urgency
Must be able to perform basic counting and math skills.
Ability to stand for 2-hour intervals with 15-minute breaks in between.
Physically capable of lifting 50 pounds and hauling weight more than 100 pounds on a hand truck.
Ability and experience driving forklift equipment.
Be willing to work flexible hours and overtime as needed. Workdays and schedules may change periodically for training purposes, and according to business needs.
Desired Qualifications:
Experience using SAP ERP systems.
Knowledge of SDS's and follows proper procedures for handling raw materials
Be willing to work flexible hours and overtime as needed. Workdays and schedule may change periodically for training purposes, and according to business needs.
Minimum of two (2) years progressive experience in a mix mode, process/discrete manufacturing, environment.
Education:
High School diploma
Starting Base Pay: $18.31 per hour
Shift Differential: Yes
We seek out and celebrate diverse backgrounds and experiences. We're looking for fresh perspectives, a desire to bring your best, and a non-stop drive to keep growing and learning.
At Clorox, we have a
Culture of Inclusion. We believe our values-based culture connects to our purpose and helps our people be the best versions of themselves, professionally and personally. This means building a workplace where every person can feel respected, valued, and fully able to participate in our Clorox community. Learn more about our I&D program & initiatives

here.
Benefits we offer to help you be well and thrive:
Competitive compensation
Generous 401(k) program in the US and similar programs in international
Health benefits and programs that support both your physical and mental well-being
Flexible work environment, depending on your role
Meaningful opportunities to keep learning and growing
Half-day Fridays, depending on your location
Please apply directly to our job postings and do not submit your resume to any person via text message. Clorox does not conduct text-based interviews and encourages you to be cautious of anyone posing as a Clorox recruiter via unsolicited texts during these uncertain times.
To all recruitment agencies: Clorox (and its brand families) does not accept agency resumes. Please do not forward resumes to Clorox employees, including any members of our leadership team. Clorox is not responsible for any fees related to unsolicited resumes.