Senior Software Engineer (Remote) - ShareFile Products Group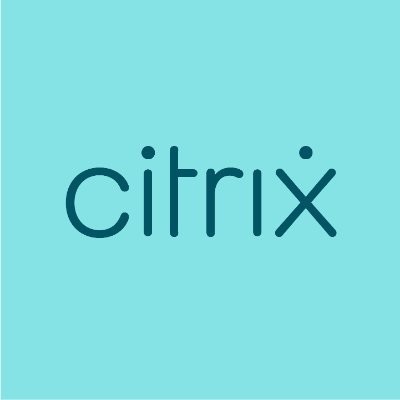 Citrix
Job Functions:
Software Engineering
Employment Types:
Full-time
Locations:
Remote; Raleigh, NC, USA
Compensation:
USD per year
We believe work is not a place, but rather a thing you do. Our technology revolves around this core philosophy. We are relentlessly committed to helping people work and play from anywhere, on any device. Innovation, creativity and a passion for ever-improving performance drive our company and our people forward. We empower the original mobile device:  YOU!
What we're looking for:
Citrix Mission:
At Citrix, our Mission is to deliver an intelligent digital Citrix Workspace experience that empowers all employees with unified, secure, and reliable access to all the work resources we need to be productive and do their best work – anytime, anywhere. We provide work solutions for any Workspace platforms and seamless integration across all Apps. Citrix provides products and IT (Information Technology) solutions to collaborate work management, provides modern and consistent User experience across all devices and through application integration, workflow automation and our Cloud based technology and zero trust security, enabling our clients and end-users with the best enterprise performance, modernization, and security!
At Citrix, we provide Engineering Teams with a fantastic opportunity to grow and enhance your technical skills, while working with some of the latest cutting-edge Software and Cloud-based technologies. Citrix has been ranked #11 on The Fortune Best Workplaces in Technology in 2021. Over100 Countries are benefiting for Citrix Products and IT solutions. Around 98% of The Fortune 500 Companies are using Citrix Products and IT Solutions, with over 100 million Users. Our Culture is strong, inclusive, vibrant, and crucial to how we work and serve our customers and partners!
What we're looking for:
You are well rounded in the practice of managing and driving software development application life cycle. You enrich teams with their ability to work on the current need: front-end and back-end, cloud, or anything in between. You are a self-driven, enthusiastic Software Engineer with a continuous learning mindset, a passion for technology, and a can-do positive/pro-active attitude. You are a team player with strong written and verbal communication skills You're passionate about implementing functionality in incremental slices of value for the sole purpose of delighting the customer. Finally, you thrive in a collaborative environment and understand the power of a team over the individual. If this sounds like you, we would love to talk!
Position Overview
You will work on teams directly impacting our mission of building the next evolution of the knowledge worker digital frontier. Citrix Business Share File class and content file sharing meets real-time collaboration. Accelerate productivity with automated workflows you customize and control. Give real-time feedback, request approvals, co-edit—even get legally binding e-signatures seamlessly—on any device. Plus, with real-time tracking, you always know exactly where things stand. We do this by prioritizing, guiding, and automating work at the personal level. We strive to redefine the employee experience by increasing engagement and productivity in the workplace.
You will be working on Citrix Workspace, where knowledge workers come to get work done. By creating compelling digital experiences, you will help workers spend less time in toil and more time working on things that matter. All while keeping a keen focus on security and unification of personalizing information, workflows and the insight employees need. We believe work is not a place, but rather a thing you do. Our technology revolves around this core philosophy. We are relentlessly committed to helping people work and play from anywhere, on any device. Innovation, creativity, and a passion for ever-improving performance drive our company and our people forward.
Role Responsibilities
Full stack development; implement front-end and back-end business logic for new features.
This role will be heavily leaning with Front-end technologies, with around 90% with Front-end development and 10% with Backend Development.
Takes pride in their work in delivering and deploying software applications that matters to your End-Users. Help to design, build, and roll out modern and consistent User-Experience across all devices with the best enterprise performance, modernization, and security.
Working as a part of an Agile software development teams.
Bringing energy to the team and working to tackle problems before they occur.
Embrace and implement Agile development framework and methodologies
Basic Qualifications
Bachelor's degree from an accredited University. Computer Science degree preferred or equivalent experience with at least 6 of prior relevant experience.
Demonstrated high level of proficiency with at least 2 or more of the following front-end technologies and minimum of 6 years of experience working with JavaScript, TypeScript, GO, Node.js, React or Angular is required.
Demonstrated Proficiency with Datastores: SQL Server, PostgreSQL, MongoDB, or Cosmos DB.
Fundamental knowledge and previous experience working with Cloud Platforms; AWS, Azure or GCP is required.
Experience building unit and integration tests is required.
Strong understanding of Computer Science fundamentals; Algorithms and Data structures is required.
Demonstrated experience in writing clean code in large codebases is required.
This role will require excellent communications skills, must be a team player, self-driven/motivated, have a strong need to achieve, enjoys collaborating, working with innovative/cutting edge Technology, and has a passion for helping develop and mentor Junior Engineers.
Preferred Qualifications
Proficient with two or more of the following backend technologies: C# Net, NET Microservices, Asp .NET Core, and DevOps tooling or technologies
Performance-drive, multi-tenant application development..
Previous experience working in a development environment that uses CI/CD.
Why work for Citrix?
This is an opportunity to work with one of the most innovative and forward-thinking Technology Companies on Planet Earth! Working alongside some of the brightest, most talented, and passionate people around. This is a great opportunity to work with high-impact teams! As a member of this Engineering team, you'll be uniquely and strategically positioned to work on cool and exciting projects that will have a direct and positive impact for our Customers/Users, our Enterprise Clients and Partners within numerous industries, well into the future!
At Citrix, we want to set you up for a successful career with us! This opportunity provides an excellent career path and advancement opportunities. We provide an environment where people are allowed to do their best work. We believe in collaboration, ideation, experimentation, and innovation. We empower teams to enhance their skills, learn, grow, collaborate, create, succeed, and deliver. We're an innovative engine for our Colleagues, Communities, Customers and Users in the Digital Marketplace! Citrix's pillars of Core Values are Integrity, Respect, Curiosity, Courage and Unity!
The work at Citrix is exhilarating, and that's what makes it a whole lot of fun! Let's embark on this next great adventure together! Imagine a better way to work! We'd love to talk to you we want to talk to YOU!
Apply today!
At Citrix, our employees perform extraordinary acts of creativity and service every day. We provide benefits and rewards that meet the diverse needs of our employees by offering competitive compensation, comprehensive benefits, and equitable rewards opportunities for all employees. In the state of Colorado, the salary for this role generally ranges from $123,000.00 - $148,000.00 base salary but may vary depending on your qualifications including job-related education, training, experience, licensure, and certification, that could result at a level outside of this range. Certain roles are eligible for additional rewards, including annual bonus, sales incentives, and/or stock depending on the terms of the applicable plan and role as well as individual performance. Benefits may vary depending on the nature of your employment with Citrix and the country where you work. U.S. based employees are typically offered access to healthcare, life insurance and disability benefits, 401(k) plan and company match, employee stock purchase program (ESPP), and education assistance program, among others.
What you're looking for:
Our technology is built on the idea that everyone should be able to work from anywhere, at any time, and on any device. It's a simple philosophy that guides everything we do — including how we work.  If you're driven, passionate and curious, we invite you to make a difference with a brand you can believe in. We want employees to do what they do best, every day.
Be bold. Take risks. Imagine a better way to work. If we just described you, then we really need to talk.
Functional Area:
Software Development
About us:
Citrix is a cloud company that enables mobile workstyles.  We create a continuum between work and life by allowing people to work whenever, wherever, and however they choose. Flexibility and collaboration is what we're all about. The Perks: We offer competitive compensation and a comprehensive benefits package. You'll enjoy our workstyle within an incredible culture.  We'll give you all the tools you need to succeed so you can grow and develop with us.
Citrix Systems, Inc. is firmly committed to Equal Employment Opportunity (EEO) and to compliance with all federal, state and local laws that prohibit employment discrimination on the basis of age, race, color, gender, sexual orientation, gender identity, ethnicity, national origin, citizenship, religion, genetic carrier status, disability, pregnancy, childbirth or related medical conditions, marital status, protected veteran status and other protected classifications.
Citrix uses applicant information consistent with the Citrix Recruitment Policy Notice at https://www.citrix.com/about/legal/privacy/citrix-recruitment-privacy-notice.html
Citrix welcomes and encourages applications from people with disabilities. Reasonable accommodations are available on request for candidates taking part in all aspects of the selection process. If you are an individual with a disability and require a reasonable accommodation to complete any part of the job application process, please contact us at (877) 924-8749 or email us at ASKHR@citrix.com for assistance.
President Biden released an Executive Order stating that federal contractors must require COVID-19 vaccinations for all US employees. As a company that works on federal contracts, we have a legal requirement to comply with the Executive Order, if it is enforced. In such case, to be considered for this career opportunity, you must be fully COVID-19 vaccinated or have an approved medical or religious accommodation. Learn more about our COVID-19 policies.
If this is an evergreen requisition, by applying you are giving Citrix consent to be considered for future openings of other roles of similar qualifications.