Director, Product Design (Remote)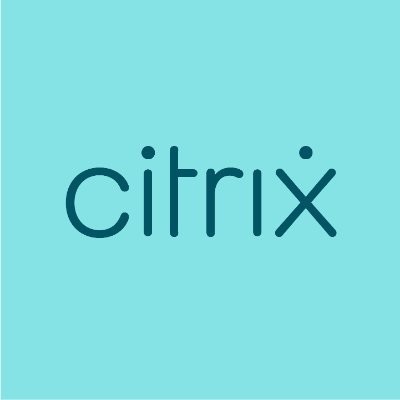 Citrix
Employment Types:
Full-time
Locations:
Remote; Raleigh, NC, USA
Compensation:
USD per year
We believe work is not a place, but rather a thing you do. Our technology revolves around this core philosophy. We are relentlessly committed to helping people work and play from anywhere, on any device. Innovation, creativity and a passion for ever-improving performance drive our company and our people forward. We empower the original mobile device:  YOU!
What we're looking for:
You have experience designing for large scale enterprise applications. You have experience managing designers.
We are seeking a passionate and talented Director Product Design guide our enterprise application experiences to the next level.
Designer leaders serve a vital role at Citrix. Efforts that go into creating the experiences and crafting the details in our products help transform the way people work. Our ideal candidate advocates for users and leverages data to design our product experiences. We appreciate designers who think deeply, have a good sense of humor, and love collaboration.
Responsibilities
Serve as a proponent of user-centered design within and outside the company
Advocate for users and the role of design in the product development process
Incorporate and share new techniques based on industry trends
Embody and advocate for the mission and goals of Product Design within Citrix
Collaborate within the design team and with cross-functional teams
Work closely with user researchers and contribute to research strategies
Actively communicate and share information with design teammates to ensure UI/UX pattern alignment across platforms and products
Receive, weigh, and integrate feedback from cross-functional teams. Explain rationale for design decisions within a larger context.
Provide solutions with strategic intention
Understand business goals, strategy, and product offerings
Offer solutions that consider business goals and the impact across all products
Work independently and effectively in a fast-paced environment on multiple products
Translate complex content and information systems into simplified user experiences
Create wireframes, mock-ups, and prototypes for various platforms
Set your own deadlines within the project schedule
Take ownership over designs, decisions, and results
Requirements:
10+ years of user experience (UX) design for large scale enterprise applications, including experience in:
User-centered design methods and techniques (e.g., user research and testing, data analysis, customer journey maps, etc.)
Designing for software applications for multiple platforms (e.g., web, mobile, desktop). Possesses working knowledge of web technologies and frameworks (e.g., HTML, CSS, JavaScript, React).
Working and collaborating in Agile development environments using management and issue tracking software (e.g., Jira)
Demonstrates high proficiency in creating low- to high-fidelity: wireframes, designs concepts, prototypes, and technical documentation using industry tools (e.g., Sketch, Adobe CreativeCloud, InVision, Figma).
Demonstrates passion design, our users, and collaboration with designers and cross-functional team members.
Has a solid portfolio showcasing work that exhibits attention to detail and articulates design decisions.
Bachelor's degree in visual design, interaction design, human factors, human-computer interaction, or equivalent professional experience
*LI-JB2
What you're looking for:
Our technology is built on the idea that everyone should be able to work from anywhere, at any time, and on any device. It's a simple philosophy that guides everything we do — including how we work.  If you're driven, passionate and curious, we invite you to make a difference with a brand you can believe in. We want employees to do what they do best, every day.
Be bold. Take risks. Imagine a better way to work. If we just described you, then we really need to talk.
Functional Area:
Product Design
About us:
Citrix is a cloud company that enables mobile workstyles.  We create a continuum between work and life by allowing people to work whenever, wherever, and however they choose. Flexibility and collaboration is what we're all about. The Perks: We offer competitive compensation and a comprehensive benefits package. You'll enjoy our workstyle within an incredible culture.  We'll give you all the tools you need to succeed so you can grow and develop with us.
Citrix Systems, Inc. is firmly committed to Equal Employment Opportunity (EEO) and to compliance with all federal, state and local laws that prohibit employment discrimination on the basis of age, race, color, gender, sexual orientation, gender identity, ethnicity, national origin, citizenship, religion, genetic carrier status, disability, pregnancy, childbirth or related medical conditions, marital status, protected veteran status and other protected classifications.
Citrix uses applicant information consistent with the Citrix Recruitment Policy Notice at https://www.citrix.com/about/legal/privacy/citrix-recruitment-privacy-notice.html
Citrix welcomes and encourages applications from people with disabilities. Reasonable accommodations are available on request for candidates taking part in all aspects of the selection process. If you are an individual with a disability and require a reasonable accommodation to complete any part of the job application process, please contact us at (877) 924-8749 or email us at ASKHR@citrix.com for assistance.
President Biden released an Executive Order stating that federal contractors must require COVID-19 vaccinations for all US employees. As a company that works on federal contracts, we have a legal requirement to comply with the Executive Order, if it is enforced. In such case, to be considered for this career opportunity, you must be fully COVID-19 vaccinated or have an approved medical or religious accommodation. Learn more about our COVID-19 policies.
If this is an evergreen requisition, by applying you are giving Citrix consent to be considered for future openings of other roles of similar qualifications.