Senior Product Manager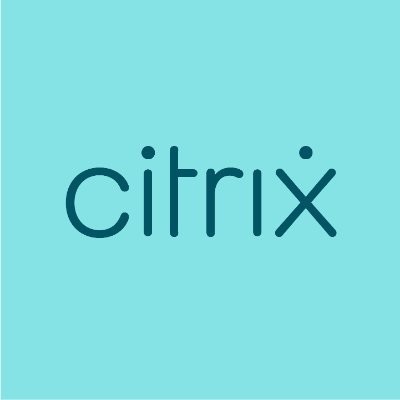 Citrix
Employment Types:
Full-time
Locations:
Raleigh, NC, USA
Citrix builds the secure digital workspace technology that frees 400,000 customers to do their very best work from anywhere. By joining our award-winning workplace, you'll be included in the globally diverse, collaborative team that values work-life balance. Come see why Fortune named us one of the 100 Best Companies to Work For®. Let's innovate and grow together!
What we're looking for:
Citrix Mission
At Citrix, our Mission is to deliver an intelligent digital Citrix Workspace experience that empowers all employees with unified, secure, and reliable access to all the work resources we need to be productive and do their best work – anytime, anywhere. We provide work solutions for any Workspace platforms and seamless integration across all Apps. Citrix provides products and IT (Information Technology) solutions to collaborate work management, provides modern and consistent User experience across all devices and through application integration, workflow automation and our Cloud based technology and zero trust security, enabling our clients and end-users with the best enterprise performance, modernization, and security!
At Citrix, we provide Teams with a fantastic opportunity to grow and enhance your technical skills, while working with some of the latest cutting-edge Software and Cloud-based technologies. Citrix has been ranked #11 on The Fortune Best Workplaces in Technology in 2021. More than 400,000 companies around the world, including 99 percent of the Fortune 500, rely on Citrix digital workspace solutions to provide secure, reliable access to the applications and information their employees need to engage and be productive. Currently, Citrix has over 100 million Users World-wide. Our Culture is strong, inclusive, vibrant, and crucial to how we work and serve our customers and partners. Citrix's Pillars of Core Values are; Integrity, Respect, Curiosity, Courage and Unity!
What we're looking for
We're looking for a Senior Product Manager for our Citrix ShareFile and Secure Collaboration Group. This person will help develop, deliver and deploy Products in an Agile and Collaborative Environment, focused on incremental delivery of value. You will be part of and involved in working on some of the core value stream that enhances and improves the collaboration experience of our products which is the cornerstone for improving worker productivity.
In this role, you will be responsible for understanding work collaboration solutions and attributes around their use within an organization, both by employees as well as by external users. You are expected to address market needs for these users by enhancing and expanding Citrix ShareFile and Secure Collaboration Products.
The ideal candidate will have a technical background with experience in product management working in a cross functional organization delivering SaaS products with a knowledge of SaaS consumption, adoption, pricing, and life cycle management. You must have a strong bias for end user experience, user empathy and understand their "jobs to be done" to inform your Product Vision. You will be expected to make trade-off decisions and clearly articulate priorities to both leadership and cross-functional teams.
Position Overview
As part of the Product Management team, you will be responsible for bringing an outside-in view of the Content Collaboration solutions market and formulate a point of view of what is necessary to compete and win. You will build an understanding of competitive positioning, market drivers, customer needs, analyst sentiments coupled with Citrix core capabilities to bridge technical and business worlds. As a Senior Product Manager, you will be responsible for defining, owning, and delivering the product roadmap driving tangible business outcomes.
You will actively contribute to the product vision, strategy and be accountable for key domain areas of the Product unit and will be accountable for delivering objectives and key results. Your work is pivotal to the success of Citrix Content Collaboration Solutions and is foundational to the Success of our Customers.
Responsibilities
Lead a core cross-functional team of product marketing, product design and engineering to deliver offerings from ideation, development and launch.
Collaborate with User Research, Design, Product Marketing, Customer Success, Product Analytics and Engineering to achieve goals with a major impact on department results.
Use both quantitative and qualitative customer research and data analysis to develop product vision, and to communicate that vision and relevant business cases to senior management and various partners.
Translate business-level target metrics into tangible product improvements.
Measure the impact of delivered Product improvements.
Enable, educate, and support sales teams.
Engage and lead customer conversations to both understand their needs and to support them in their efforts to adopt our Products.
Basic Qualifications
4 year College Degree or equivalent and 5 or more years of prior relevant experience.
5 or more years of hands-on Product Management experience in an Agile and high pace production environment.
Understanding of and ability to transform customer needs into product requirements.
Experience in enterprise collaboration, project management and SaaS lifecycle.
Strong fundamental understanding of SaaS product lifecycle.
Experience in enterprise collaboration, project management and SaaS lifecycle.
Proven track record of working closely with product marketing, product design and engineering with a focus on customer experience.
Proven track record of developing, validating, and prioritizing a healthy product backlog.
Requires excellent communication, interpersonal, organizational and team building skills, business judgment.
Demonstrated success driving Product-led growth and adoption of SaaS Products.
Ability to use data to inform a Product Vision and build a business case.
Preferred Qualifications
Technical background with successful history of translating technical information into clear language.
Demonstrable experience with data-driven decision making.
Demonstrated ability to develop customer and end user empathy.
Strong understanding of how to identify customer and end user "Jobs to be Done", and how to use to inform a Product Vision.
Demonstrated the ability effectively prioritize, communicate, forge trusts, and can establish strategic partnership and relationships with various departments and business groups.
Must be highly motivated, have a strong need to achieve, a continuously learning mindset, and strong problem-solving skills with a solution focused approach.
Success defining and delivering delightful user experiences.
Experienced with B2C SaaS Products.
Why work for Citrix
This is an opportunity to work with one of the most innovative and forward-thinking Technology Companies on Planet Earth! Working alongside some of the brightest, most talented, and passionate people around. This is a great opportunity to work with high-impact teams! As a member of our Product Manager team, you'll be uniquely and strategically positioned to work on cool and exciting projects that will have a direct and positive impact for our Customers/Users, our Enterprise Clients and Partners within numerous industries, well into the future!
At Citrix, we want to set you up for a successful career with us! This opportunity provides an excellent career path and advancement opportunities. We provide an environment where people are allowed to do their best work. We believe in collaboration, ideation, experimentation, and innovation. We empower teams to enhance their skills, learn, grow, collaborate, create, succeed, and deliver. We're an innovative engine for our Colleagues, Communities, Customers and Users in the Digital Marketplace!
The work at Citrix is exhilarating, and that's what makes it a whole lot of fun! Let's embark on this next great adventure together! Imagine a better way to work! We'd love to talk to you we want to talk to YOU!
Apply today!
At Citrix, our employees perform extraordinary acts of creativity and service every day. We provide benefits and rewards that meet the diverse needs of our employees by offering competitive compensation, comprehensive benefits, and equitable rewards opportunities for all employees. In the state of Colorado, the salary for this role generally ranges from $115,000.00 to $145,000.00, but may vary depending on your qualifications including job-related education, training, experience, licensure, and certification, that could result at a level outside of this range. Certain roles are eligible for additional rewards, including annual bonus, sales incentives, and/or stock depending on the terms of the applicable plan and role as well as individual performance. Benefits may vary depending on the nature of your employment with Citrix and the country where you work. U.S. based employees are typically offered access to healthcare, life insurance and disability benefits, 401(k) plan and company match, employee stock purchase program (ESPP), and education assistance program, among others.
Functional Area:
Product Management
What you're looking for: Everyone is welcome at Citrix. We prioritize diversity, equity, inclusion, and a culture of belonging, and celebrate bringing our courageous, authentic selves to work. We believe this way of working helps us innovate, and it's just one of the reasons why our employees continuously recognize Citrix as a great place to work.
Citrix helps make work more sustainable to benefit the planet, our business, and our communities. For more than 30 years, we have empowered individuals and organizations to work remotely or work from anywhere, reducing commuting emissions and energy consumption in the process.
We are the #1 leader in Virtual Client Computing (VCC) and #2 in the Application Delivery Controller (ADC) space, and we have key partnerships with top cloud providers. We'll give you the tools, learning opportunities, mentorship, and flexibility to achieve your goals. Come see why you belong at Citrix, with our culture supporting purposeful innovation and growth from within.
The Benefits We offer a competitive total rewards package* that includes:
18 weeks of paid parental leave
Health and wellness benefits
Employee assistance program
Retirement benefits
Education assistance
Time off and absence programs
Professional development and mentorship opportunities
Paid volunteer time and charitable matching of employee donations
Employee resource groups
And more!
**Please note that benefits may vary based on location.
President Biden released an Executive Order stating that federal contractors must require COVID-19 vaccinations for all US employees. As a company that works on federal contracts, we have a legal requirement to comply with the Executive Order. To be considered for this career opportunity, you must be fully COVID-19 vaccinated or have an acceptable medical or religious accommodation. Learn more about our COVID-19 policies.
Citrix Systems, Inc. is firmly committed to Equal Employment Opportunity (EEO) and to compliance with all federal, state and local laws that prohibit employment discrimination on the basis of age, race, color, gender, sexual orientation, gender identity, ethnicity, national origin, citizenship, religion, genetic carrier status, disability, pregnancy, childbirth or related medical conditions, marital status, protected veteran status and other protected classifications.
Citrix uses applicant information consistent with the Citrix Recruitment Policy Notice at https://www.citrix.com/about/legal/privacy/citrix-recruitment-privacy-notice.html
Citrix welcomes and encourages applications from people with disabilities. Reasonable accommodations are available on request for candidates taking part in all aspects of the selection process. If you are an individual with a disability and require a reasonable accommodation to complete any part of the job application process, please contact us at (877) 924-8749 or email us at ASKHR@citrix.com for assistance.
By applying, you are giving Citrix consent to be considered for future openings of other roles of similar qualifications.