Site Reliability Engineer, Software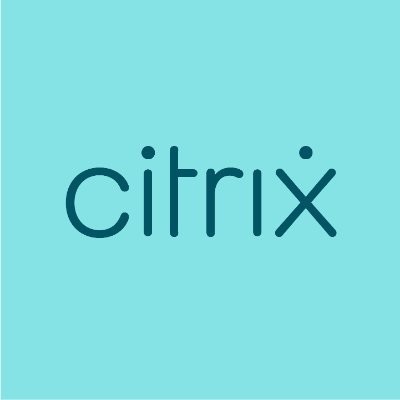 Citrix
Job Functions:
Software Engineering
Employment Types:
Full-time
Locations:
Raleigh, NC, USA
Compensation:
USD per year
Citrix builds the secure digital workspace technology that frees 400,000 customers to do their very best work from anywhere. By joining our award-winning workplace, you'll be included in the globally diverse, collaborative team that values work-life balance. Come see why Fortune named us one of the 100 Best Companies to Work For®. Let's innovate and grow together!
What we're looking for:
Citrix, as a premier cloud company, enables mobile workstyles. Citrix is rapidly developing and growing its portfolio of large-scale cloud applications across all product lines, including app/desktop virtualization, networking, and content teamwork.  We are pioneering new ways to connect people and information on-demand from anywhere in the world. With the rapid evolution of both the workplace and workforce, our aspiration is to create a seamless continuum between work and life so that our clients are free to work wherever, whenever, and however they choose.
We empower the original mobile device:  YOU!
What we're looking for:
As an SRE Engineer, you love solving problems and enjoy learning new technologies.  You are a curious with a passion for learning how things work and experience in collaborating toward solutions to complex problems.
You have an understanding of the software development lifecycle process, computer science fundamentals, operating systems, computer networking, and are proficient in one or more object oriented programming language (C, C++, Java).
Agile teams at Citrix are powering digital transformation for business to thrive in the cloud era, embracing mobile users, personal devices, wireless access, app stores, SaaS, and cloud infrastructure.
Position Overview:
You will work on teams directly impacting our mission of building the next evolution of the knowledge worker digital frontier. Citrix Business Share File class and content file sharing meets real-time collaboration. Accelerate productivity with automated workflows you customize and control. Give real-time feedback, request approvals, co-edit—even get legally binding e-signatures seamlessly—on any device. Plus, with real-time tracking, you always know exactly where things stand.
Role Responsibilities:
Build, deploy and manage various AWS Cloud running on Kubernetes and Micro Services.
Research & modify programming systems, including coding, testing, debugging, upgrading, and installing applications.
Participate in code reviews, ensuring that application teams have proper built-in functions for necessary logging, dashboard, & monitoring functions.
Design, write, ship, and motivate the creation of software and systems to increase observability, product reliability, and organizational efficiency.
Work with Developer and Engineering Teams on Various technical projects.
Implement monitoring and alerting changes stabilize environments.
Manage IAM roles and conduct essential security audits.
Document your system knowledge as you acquire it over time, create runbooks, and ensure critical system information is available.
Working closely with our engineering teams to understand their product requirements and how they build/test/deploy their software applications.
Basic Qualifications:
BS degree & 2 yrs prior SRE experience OR MS Degree in lieu of experience
Proficient with at least 2 or more of the following technologies: C, C++, C# Net, Java, .NET Microservices, Asp .NET Core, and DevOps tooling.
Understanding of the SDLC and computer fundamentals
Demonstrated experience in writing clean code in large codebases.
Infrastructure as Code (Terraform, Cloud Formation, Ansible)
Administration of Bash, VIM and/or SSH.
Knowledge of networking fundamentals TCP/IP & HTTP/DNS.
You have experience in Containerization-Docker and orchestration (Kubernetes) and have written clean code in large codebases.
Preferred Qualifications:
Kubernetes CKA or CKAD certification.
Experience with Datastores: SQL Server, PostgreSQL, MongoDB, or Cosmos Database.
If you have worked on Infrastructure-as-Code administration, a +
At Citrix, we want employees to do what they do best, every day.  Be bold. Take risks. Imagine a better way to work. If this sounds like you then we'd love to talk!
Functional Area:
Cloud Ops
What you're looking for: Everyone is welcome at Citrix. We prioritize diversity, equity, inclusion, and a culture of belonging, and celebrate bringing our courageous, authentic selves to work. We believe this way of working helps us innovate, and it's just one of the reasons why our employees continuously recognize Citrix as a great place to work.
Citrix helps make work more sustainable to benefit the planet, our business, and our communities. For more than 30 years, we have empowered individuals and organizations to work remotely or work from anywhere, reducing commuting emissions and energy consumption in the process.
We are the #1 leader in Virtual Client Computing (VCC) and #2 in the Application Delivery Controller (ADC) space, and we have key partnerships with top cloud providers. We'll give you the tools, learning opportunities, mentorship, and flexibility to achieve your goals. Come see why you belong at Citrix, with our culture supporting purposeful innovation and growth from within.
The Benefits We offer a competitive total rewards package* that includes:
18 weeks of paid parental leave
Health and wellness benefits
Employee assistance program
Retirement benefits
Education assistance
Time off and absence programs
Professional development and mentorship opportunities
Paid volunteer time and charitable matching of employee donations
Employee resource groups
And more!
**Please note that benefits may vary based on location.