Staff Software Engineer - Cloud Platform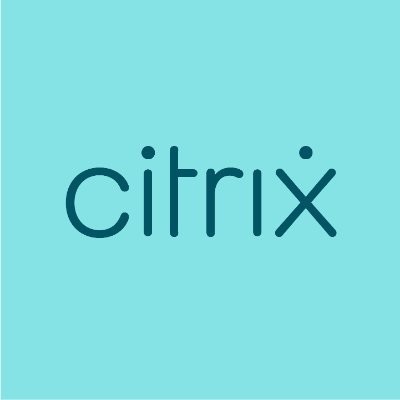 Citrix
Job Functions:
Software Engineering
Locations:
Raleigh, NC, USA; Remote
Citrix builds the secure digital workspace technology that frees 400,000 customers to do their very best work from anywhere. By joining our award-winning workplace, you'll be included in the globally diverse, collaborative team that values work-life balance. Come see why Fortune named us one of the 100 Best Companies to Work For®. Let's innovate and grow together!
What we're looking for:
You are a senior software engineer who knows how to apply engineering principles to design and build toolchains and workflows. You have demonstrable experience managing or developing a multi-tenanted SaaS.  You are well versed in a large number of technologies and welcome new tools and techniques.  If you have 8+ years of software engineering experience, we'd love to speak with you!
Position Overview:
As a member of the Cloud Platform Engineering team, you will be engaged in major projects spanning multiple agile teams. You will design, execute and drive projects from conception through completion. In addition, you will be assisting with transformation of the organization through training, implementing tools, and influencing key stakeholders to promote cross-functional excellence. Every Cloud Platform Engineer is responsible for the Security, Availability, Performance, Compliance, and Cost of Citrix cloud services. This role can sit remote in additional US locations not listed.
Role Responsibilities:
·         Become proficient in technologies and subjects quickly and effectively
·         Drive projects/technical initiatives and architectural/technical service improvements through completion
·         Evangelize best practices in library usage and end-to-end architecture
·         Work with the development teams to design scalable, robust systems using cloud native architectural principles
·         Identify and address patterns in infrastructure and applications that can be solved with a common solution
·         Developing cloud services and working heavily with cloud infrastructure
·         Working with evolving requirements and relentlessly pursuing refinement; utilizing strong effective communication skills
Basic Qualifications:
·         Experience with container technologies: Docker, Kubernetes
·         Proficient in one or more cloud providers (GCP, AWS, Azure).
·         Experience leading and motivating technical teams
·         Requires a minimum of 4 years of software development experience with one or more programming languages (C#, Java, Python, GoLang, or equivalent)
·         Requires a University Degree or equivalent experience and minimum 8 years of software engineering experience; or Master's degree with 6 years; or PhD with 3 years of experience
Preferred Qualifications: • Experience working on systems or applications at scale  • Scaled agile framework for enterprise (SAFe) certifications or experience  • Experience developing and utilizing best practices for authentication and authorization across a large organization • Security/compliance experience  • Experience with source control and continuous integration tools like Jenkins, Git/GitHub or BitBucket  • Experience working with Microservices architectures
Functional Area:
Cloud Ops
What you're looking for: Everyone is welcome at Citrix. We prioritize diversity, equity, inclusion, and a culture of belonging, and celebrate bringing our courageous, authentic selves to work. We believe this way of working helps us innovate, and it's just one of the reasons why our employees continuously recognize Citrix as a great place to work.
Citrix helps make work more sustainable to benefit the planet, our business, and our communities. For more than 30 years, we have empowered individuals and organizations to work remotely or work from anywhere, reducing commuting emissions and energy consumption in the process.
We are the #1 leader in Virtual Client Computing (VCC) and #2 in the Application Delivery Controller (ADC) space, and we have key partnerships with top cloud providers. We'll give you the tools, learning opportunities, mentorship, and flexibility to achieve your goals. Come see why you belong at Citrix, with our culture supporting purposeful innovation and growth from within.
The Benefits We offer a competitive total rewards package* that includes:
18 weeks of paid parental leave
Health and wellness benefits
Employee assistance program
Retirement benefits
Education assistance
Time off and absence programs
Professional development and mentorship opportunities
Paid volunteer time and charitable matching of employee donations
Employee resource groups
And more!
**Please note that benefits may vary based on location.
Citrix Systems, Inc. is firmly committed to Equal Employment Opportunity (EEO) and to compliance with all federal, state and local laws that prohibit employment discrimination on the basis of age, race, color, gender, sexual orientation, gender identity, ethnicity, national origin, citizenship, religion, genetic carrier status, disability, pregnancy, childbirth or related medical conditions, marital status, protected veteran status and other protected classifications.
Citrix uses applicant information consistent with the Citrix Recruitment Policy Notice at https://www.citrix.com/about/legal/privacy/citrix-recruitment-privacy-notice.html
Citrix welcomes and encourages applications from people with disabilities. Reasonable accommodations are available on request for candidates taking part in all aspects of the selection process. If you are an individual with a disability and require a reasonable accommodation to complete any part of the job application process, please contact us at (877) 924-8749 or email us at ASKHR@citrix.com for assistance.
By applying, you are giving Citrix consent to be considered for future openings of other roles of similar qualifications.