Sr. Director Systems Strategy & Business Process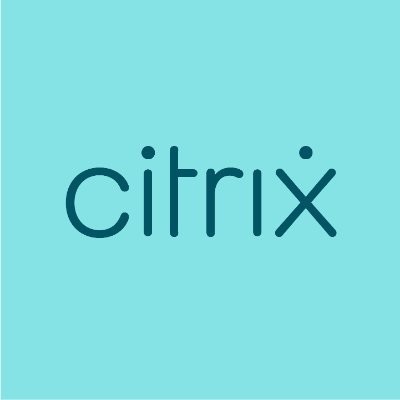 Citrix
Job Functions:
Sales & Business Development
Employment Types:
Full-time
Locations:
Raleigh, NC, USA
Citrix builds the secure digital workspace technology that frees 400,000 customers to do their very best work from anywhere. By joining our award-winning workplace, you'll be included in the globally diverse, collaborative team that values work-life balance. Come see why Fortune named us one of the 100 Best Companies to Work For®. Let's innovate and grow together!
What we're looking for:
Do you thrive in a startup vibe? Were you built for a small, nimble and dynamic team that's ready to win? If you answered yes, we want to talk to you! Citrix recently formed a standalone Work Collaboration business unit to focus on our SaaS business—an area where we see the highest growth potential. This new business unit is unique, and we certainly aren't afraid to stand out from the crowd and tackle the bigger competitors.
As the Sr. Director of Systems Strategy & Business Process, you will be in the driver's seat – defining and continuing to refine our Business Unit's systems and business process strategy. Your goal: To create a frictionless customer and sales experience built on a systems and process infrastructure that will scale to support double-digit market growth.
Let's get into the details…here's what we need:
Systems Strategy – Define and execute on a systems strategy to support growth and scale for the collaboration buyer.  Systems scope includes the full business unit tech stack:  marketing/demand generation, sales system, order to cash, adoption and retention.  Ongoing refinement of as-is and to-be strategy aligned with annual business growth objectives.
Marketing Systems – Ensure health, optimize, evolve systems internal and external marketing systems that drive lead generation & the no-touch motion.  Liaise with Engineering, Marketing and 3rd party vendors as needed to ensure the health of the trial engine.
Sales Systems – Align with IT and WW Sales Systems to implement the right the tech stack to support inbound, outbound sales to the SMB through Enterprise selling motions.
Order to Cash – Work cross-functionally with SCM and Product teams to optimize order receipt, fulfillment, provisioning, billing, and cash application across both our core and legacy architectures
Adoption & Retention – Align with renewals and customer success teams to provide systematic connectivity and business process alignment to accelerate retention.
Stakeholder Engagement – As part of this role, you will need to establish a regular engagement cadence with Sales, Engineering and Product leadership along with corresponding shared services leadership (Finance, RevOps, Legal, Commercialization, etc) to understand and evolve business process and systems needs.
Business Process – Develop a deep understanding of business process to identify and remove friction points for both Customers and Sales contributing to increased customer retention and NPS while increasing seller productivity. Translates stakeholder issues/concerns into project requirements/solutions (ambiguity --> structure).
Data Driven - The right person for the job uses data to drive insights and actions and incorporates measurable results into every project.
Project Management – Leads multiple system and process improvement initiatives often leveraging influence and cross-functional teamwork to drive results.  Design, communicate, and implement an operational plan for completing the project; monitor progress and performance against the project plan.   Plans, manages, and controls via influence the activities of a virtual, cross functional or 3rd party consulting organizations to deliver progress against initiatives.
Ability to Network:  Brings expertise or identifies subject matter experts across the organization in support of multi-functional efforts: process improvement, data capture and analysis, infrastructure support, systems, and compliance with procedures, etc.
Executive Communication:  Advises business unit executives/ELT and leadership team by providing strategic direction to initiative prioritization, integration, resource application, and project status.  Provides regular updates at BU All Hands, Interlock or other Leadership Meetings.
Basic Requirements:
Your prior Achievements Include:
Bachelor's degree and/or minimum 10 years equivalent experience
Experience with reporting and dashboards in Salesforce, PowerBI, and/or Tableau
Experience with Sales Systems & Sales Enablement Tools (SAP, Hybris, Salesforce, SalesLoft, LinkedInNavigator, DiscoverOrg)
Ability to travel up to 25% of the time
Ability to work remotely with flexible hours to accommodate multiple time zones.
Preferred Qualifications:
Your superhero talents include:
Passionate about helping others succeed
Empathetic to understand all aspects of a seller's day-to-day activities and customer journey with the goal maximizing their success and our business' success
Data driven approach to everything with a laser focus on solutions and outcomes.
Works independently and well with others - a better together mindset
Communicates crisply, with intent, and tuned to the audience and stakeholder
Strong organizational skills to manage across multiple initiatives and projects.
Take initiative and lead projects from symptoms/issues/ideas to execution with minimal guidance
Functional Area:
Business Process Analysis
What you're looking for: Everyone is welcome at Citrix. We prioritize diversity, equity, inclusion, and a culture of belonging, and celebrate bringing our courageous, authentic selves to work. We believe this way of working helps us innovate, and it's just one of the reasons why our employees continuously recognize Citrix as a great place to work.
Citrix helps make work more sustainable to benefit the planet, our business, and our communities. For more than 30 years, we have empowered individuals and organizations to work remotely or work from anywhere, reducing commuting emissions and energy consumption in the process.
We are the #1 leader in Virtual Client Computing (VCC) and #2 in the Application Delivery Controller (ADC) space, and we have key partnerships with top cloud providers. We'll give you the tools, learning opportunities, mentorship, and flexibility to achieve your goals. Come see why you belong at Citrix, with our culture supporting purposeful innovation and growth from within.
The Benefits We offer a competitive total rewards package* that includes:
18 weeks of paid parental leave
Health and wellness benefits
Employee assistance program
Retirement benefits
Education assistance
Time off and absence programs
Professional development and mentorship opportunities
Paid volunteer time and charitable matching of employee donations
Employee resource groups
And more!
**Please note that benefits may vary based on location.
Citrix Systems, Inc. is firmly committed to Equal Employment Opportunity (EEO) and to compliance with all federal, state and local laws that prohibit employment discrimination on the basis of age, race, color, gender, sexual orientation, gender identity, ethnicity, national origin, citizenship, religion, genetic carrier status, disability, pregnancy, childbirth or related medical conditions, marital status, protected veteran status and other protected classifications.
Citrix uses applicant information consistent with the Citrix Recruitment Policy Notice at https://www.citrix.com/about/legal/privacy/citrix-recruitment-privacy-notice.html
Citrix welcomes and encourages applications from people with disabilities. Reasonable accommodations are available on request for candidates taking part in all aspects of the selection process. If you are an individual with a disability and require a reasonable accommodation to complete any part of the job application process, please contact us at (877) 924-8749 or email us at ASKHR@citrix.com for assistance.
By applying, you are giving Citrix consent to be considered for future openings of other roles of similar qualifications.