Staff Cloud Engineer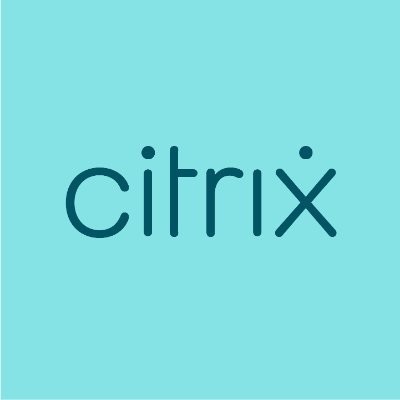 Citrix
Other Engineering · Full-time
Raleigh, NC, USA · Remote
Posted on Sunday, October 16, 2022
Citrix builds the secure digital workspace technology that frees 400,000 customers to do their very best work from anywhere. By joining our award-winning workplace, you'll be included in the globally diverse, collaborative team that values work-life balance. Come see why Fortune named us one of the 100 Best Companies to Work For®. Let's innovate and grow together!
What we're looking for:
Do you thrive in a startup vibe? Were you built for a small, nimble and dynamic team that's ready to win? If you answered yes, we want to talk to you! Citrix recently formed a standalone Work Collaboration business unit to focus on our SaaS business—an area where we see the highest growth potential. This new business unit is unique, and we certainly aren't afraid to stand out from the crowd and tackle the bigger competitors.
If you love solving problems and enjoy learning new technologies.  You are a Staff Cloud Engineer with 6+ years of professional experience within a large public cloud environment. You have experience in Containerization (Docker) and orchestration (Kubernetes) as well have written clean code and Infrastructure-as-Code administration, we'd love to speak with you!
Position Overview
You will work on teams directly impacting our mission of building the next evolution of the knowledge worker digital frontier. Citrix Business Share File class and content file sharing meets real-time collaboration. Accelerate productivity with automated workflows you customize and control. Give real-time feedback, request approvals, co-edit—even get legally binding e-signatures seamlessly—on any device. Plus, with real-time tracking, you always know exactly where things stand. We strive to redefine the employee experience by increasing engagement and productivity in the workplace. We do this by prioritizing, guiding, and automating work at the personal level.
Role Responsibilities
Develop software with one or more languages (C#, Java, Python, Go, Node.js)
Proficiency in one or more cloud providers (AWS, Azure, GCP) or in large-scale SaaS on any platform
Know when to build new or leverage/enhance an existing solution to solve a challenge.
Have a wide range of skills, including some of the following: Health – Providing metrics, analytics, and observability in cloud systems Application Hosting – Common patterns to host applications (Kubernetes, Docker, FaaS) Networking – Security and connectivity between, into, and out of cloud services Delivery – Deliver cloud applications and resources reliably and without downtime Databases – Selecting and leveraging different database types and libraries
Provide common solutions to multiple teams by identifying and addressing patterns in infrastructure and applications
Drive best practices in library usage and end-to-end architecture
Work with other development teams to design scalable, robust systems using cloud native architecture principles
Design and drive solutions for systems or applications at scale
Mentor Junior engineers
Basic Qualifications
You have at least 6 years of hands on experience deploying, securing, monitoring optimized Cloud services in AWS.
Requires a University Degree or equivalent experience and minimum 6 years of prior SRE experience; or an advanced degree without experience.
Proficient with at least 2 or more of the following technologies: C# Net, NET Microservices, Asp .NET Core, and DevOps tooling.
You have the skill and ability to notice/observe patterns and ways to increase efficiency, reduce downtime, optimize costs, and maintain performance at scale.
Demonstratable experience in Containerization-Docker and orchestration (Kubernetes).
Demonstratable experience with Infrastructure as Code (Terraform, Cloud Formation, Ansible) development.
Proficient with monitoring and observability tooling such as Splunk, New Relic, and Data Dog.
Preferred Qualifications
Kubernetes CKA or CKAD certification.
Experience with Datastores: SQL Server, PostgreSQL, MongoDB, or Cosmos Database.
CCNP Cloud Certification
At Citrix, we want employees to do what they do best, every day.  Be bold. Take risks. Imagine a better way to work. If this sounds like you then we'd love to talk!
Functional Area:
Cloud Ops
What you're looking for: Everyone is welcome at Citrix. We prioritize diversity, equity, inclusion, and a culture of belonging, and celebrate bringing our courageous, authentic selves to work. We believe this way of working helps us innovate, and it's just one of the reasons why our employees continuously recognize Citrix as a great place to work.
Citrix helps make work more sustainable to benefit the planet, our business, and our communities. For more than 30 years, we have empowered individuals and organizations to work remotely or work from anywhere, reducing commuting emissions and energy consumption in the process.
We are the #1 leader in Virtual Client Computing (VCC) and #2 in the Application Delivery Controller (ADC) space, and we have key partnerships with top cloud providers. We'll give you the tools, learning opportunities, mentorship, and flexibility to achieve your goals. Come see why you belong at Citrix, with our culture supporting purposeful innovation and growth from within.
The Benefits We offer a competitive total rewards package* that includes:
18 weeks of paid parental leave
Health and wellness benefits
Employee assistance program
Retirement benefits
Education assistance
Time off and absence programs
Professional development and mentorship opportunities
Paid volunteer time and charitable matching of employee donations
Employee resource groups
And more!
**Please note that benefits may vary based on location.
At Citrix, our employees perform extraordinary acts of creativity and service every day. We provide benefits and rewards that meet the diverse needs of our employees by offering competitive compensation, comprehensive benefits, and equitable rewards opportunities for all employees. In the state of Colorado, the salary for this role generally ranges from $158,000 -$197,500 but may vary depending on your qualifications including job-related education, training, experience, licensure, and certification, that could result at a level outside of this range. Certain roles are eligible for additional rewards, including annual bonus, sales incentives, and/or stock depending on the terms of the applicable plan and role as well as individual performance. Benefits may vary depending on the nature of your employment with Citrix and the country where you work. U.S. based employees are typically offered access to healthcare, life insurance and disability benefits, 401(k) plan and company match, employee stock purchase program (ESPP), and education assistance program, among others.
Citrix uses applicant information consistent with the Citrix Recruitment Policy Notice at https://www.citrix.com/about/legal/privacy/citrix-recruitment-privacy-notice.html
Citrix welcomes and encourages applications from people with disabilities. Reasonable accommodations are available on request for candidates taking part in all aspects of the selection process. If you are an individual with a disability and require a reasonable accommodation to complete any part of the job application process, please contact us at (877) 924-8749 or email us at ASKHR@citrix.com for assistance.
By applying, you are giving Citrix consent to be considered for future openings of other roles of similar qualifications.