Sales Development Representative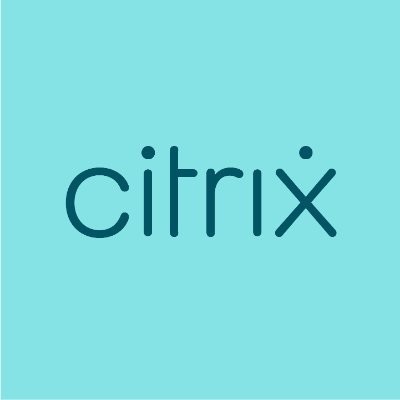 Citrix
Job Functions:
Sales & Business Development
Locations:
Raleigh, NC, USA
Compensation:
USD per year
We believe work is not a place, but rather a thing you do. Our technology revolves around this core philosophy. We are relentlessly committed to helping people work and play from anywhere, on any device. Innovation, creativity and a passion for ever-improving performance drive our company and our people forward. We empower the original mobile device: YOU!
What we're looking for: You're an enthusiastic, and passionate about a career in sales at Citrix? You are passionate about a career in professional sales. You are excited about technology and have a can-do positive, pro-active attitude. You have a desire to learn and develop are in addition to your strong written & verbal communication skills. You possess strong interpersonal skills which allows you to liaison with customers, sales teams, marketing, and other supporting business units. You embody our core values of Integrity, Respect, Curiosity, Courage and Unity.
Overview and Summary The position is built from the ground up by leaders in the industry, designed to elevate your sales career, and to cultivate skills and tools that you can leverage as you advance in your career within Citrix. You will have access to proven successful sales managers and coaches, along with mentors who are all ready to support you every step of the way.
Role and Responsibilities Effectively leverage CRM and third-party tools to source qualified leads.
Shadow current sales reps and teams to learn their process and what makes them effective in their roles.
Use pre-established procedures and guidelines to respond to requests from internal and end-user customers, partners and distributors via phone, web, and email.
Promotes team environment by assisting with training and development of novice employees to enhance skills and abilities in performance of their duties.
Generates and presents reports as directed by Management.
Prioritizes workload in order to meet all KPIs, goals and objectives.
Utilize enablement platforms to improve product and positioning knowledge.
Basic Qualifications:
Bachelor's Degree from an accredited university or equivalent work experience Preferred Qualifications:
Extracurricular and leadership activities Participation in professional sales clubs, and organizations Sales training program or bootcamp participation Internships in Sales related jobs Experience with MS Office What you're looking for: Our technology is built on the idea that everyone should be able to work from anywhere, at any time, and on any device. It's a simple philosophy that guides everything we do — including how we work. If you're in sales, we'll help you make your numbers and a difference with a brand you can believe in. We want employees to do what they do best, every day.
Be bold. Take risks. Imagine a better way to work. If we just described you, then we really need to talk.
Functional Area: ShareFile (Inside Sales) About us: Citrix is a cloud company that enables mobile workstyles. We create a continuum between work and life by allowing people to work whenever, wherever, and however they choose. Flexibility and collaboration is what we're all about. The Perks: We offer competitive compensation and a comprehensive benefits package. You'll enjoy our workstyle within an incredible culture. We'll give you all the tools you need to succeed so you can grow and develop with us.
Citrix Systems, Inc. is firmly committed to Equal Employment Opportunity (EEO) and to compliance with all federal, state and local laws that prohibit employment discrimination on the basis of age, race, color, gender, sexual orientation, gender identity, ethnicity, national origin, citizenship, religion, genetic carrier status, disability, pregnancy, childbirth or related medical conditions, marital status, protected veteran status and other protected classifications.
Citrix uses applicant information consistent with the Citrix Recruitment Policy Notice at https://www.citrix.com/about/legal/privacy/citrix-recruitment-privacy-notice.html
Citrix welcomes and encourages applications from people with disabilities. Reasonable accommodations are available on request for candidates taking part in all aspects of the selection process. If you are an individual with a disability and require a reasonable accommodation to complete any part of the job application process, please contact us at (877) 924-8749 or email us at ASKHR@citrix.com for assistance.
If this is an evergreen requisition, by applying you are giving Citrix consent to be considered for future openings of other roles of similar qualifications.