Senior Manager, Corporate Revenue Accounting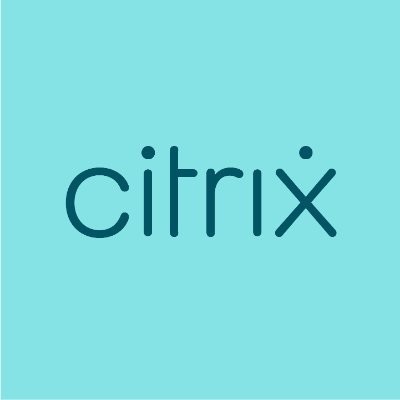 Citrix
Job Functions:
Accounting & Finance
Employment Types:
Full-time
Compensation:
USD per year
We believe work is not a place, but rather a thing you do. Our technology revolves around this core philosophy. We are relentlessly committed to helping people work and play from anywhere, on any device. Innovation, creativity and a passion for ever-improving performance drive our company and our people forward. We empower the original mobile device: YOU!
What we're looking for: You are a focused, motivated and detail-oriented Senior Manager who has at least 10­­­ years of relevant experience.
As the Senior Manager of Corporate Revenue Operations you will be an important technical accounting resource that will report to the Director of Global Revenue Operations, and will work in a fast paced, dynamic team. In this role you will work closely with business stakeholders across the Company.
Primary Duties / Responsibilities
Lead in various projects associated with the evolution and expansion of the Company's routes to market (product & service offerings and pricing)
Assess the accounting and operational impacts related to the Company's route to market initiatives
Research and provide technical accounting guidance for revenue recognition
Champion and oversee system enhancements, requirements gathering, design and testing
Review strategic agreements and identify pertinent terms and issues to provide appropriate accounting guidance and assess operational impacts and propose solutions
Review new SKU request submissions
Lead/participate in M&A due diligence and integration activities
Preferred Qualifications
CPA license and/or experience working in Big 4 public accounting firm (4-6yrs) preferred
Proficient in researching and interpreting accounting literature
Excellent problem solving and analytical skills utilizing professional skepticism
Strong organizational skills with ability to handle multiple priorities (projects) effectively, with consistent adherence to deadlines
Ability to learn and work with data/reports from multiple systems
Ability to work well both independently, using available tools and resources
Ability to apply a managerial skill set to plan out projects/tasks into clearly defined executable steps
Ability to work with cross functional departments collaboratively
Strong communication skills, both verbal and written
Requirements (Education, Certification, Training, and Experience)
Bachelor's Degree in Accounting required
MBA or equivalent education preferred
Microsoft Office proficiency required
Experience working with RevPro and/or SAP FICO systems
Basic Qualifications:
Requires broad management knowledge to lead project teams in one department.
Has mastery level knowledge and skills within a specific technical or professional discipline with broad understanding of other areas within the job function.
Requires a University Degree or equivalent experience and minimum 10 years prior relevant experience
In other words, if you have an In-depth knowledge of Revenue and we just described you, then we'd love to talk!
*​LI-MB2
President Biden released an Executive Order stating that federal contractors must require COVID-19 vaccinations for all US employees. As a company that works on federal contracts, we have a legal requirement to comply with the Executive Order. To be considered for this career opportunity, you must be fully COVID-19 vaccinated or have an acceptable medical or religious accommodation. Learn more about our COVID-19 policies.
What you're looking for: Our technology is built on the idea that everyone should be able to work from anywhere, at any time, and on any device. It's a simple philosophy that guides everything we do — including how we work. If you're driven, passionate and curious, we invite you to make a difference with a brand you can believe in. We want employees to do what they do best, every day.
Be bold. Take risks. Imagine a better way to work. If we just described you, then we really need to talk.
Functional Area: Revenue Accounting About us: Citrix is a cloud company that enables mobile workstyles. We create a continuum between work and life by allowing people to work whenever, wherever, and however they choose. Flexibility and collaboration is what we're all about. The Perks: We offer competitive compensation and a comprehensive benefits package. You'll enjoy our workstyle within an incredible culture. We'll give you all the tools you need to succeed so you can grow and develop with us.
Citrix Systems, Inc. is firmly committed to Equal Employment Opportunity (EEO) and to compliance with all federal, state and local laws that prohibit employment discrimination on the basis of age, race, color, gender, sexual orientation, gender identity, ethnicity, national origin, citizenship, religion, genetic carrier status, disability, pregnancy, childbirth or related medical conditions, marital status, protected veteran status and other protected classifications.
Citrix uses applicant information consistent with the Citrix Recruitment Policy Notice at https://www.citrix.com/about/legal/privacy/citrix-recruitment-privacy-notice.html
Citrix welcomes and encourages applications from people with disabilities. Reasonable accommodations are available on request for candidates taking part in all aspects of the selection process. If you are an individual with a disability and require a reasonable accommodation to complete any part of the job application process, please contact us at (877) 924-8749 or email us at ASKHR@citrix.com for assistance.
If this is an evergreen requisition, by applying you are giving Citrix consent to be considered for future openings of other roles of similar qualifications.