Demand Management Representative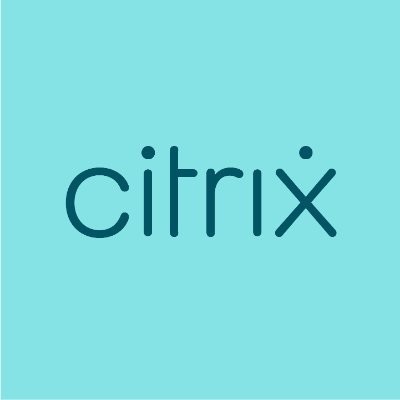 Citrix
Job Functions:
Marketing & Communications
Employment Types:
Full-time
Locations:
Raleigh, NC, USA
Compensation:
USD per year
We believe work is not a place, but rather a thing you do. Our technology revolves around this core philosophy. We are relentlessly committed to helping people work and play from anywhere, on any device. Innovation, creativity and a passion for ever-improving performance drive our company and our people forward. We empower the original mobile device: YOU!
What we're looking for: As Demand Management Representative, you are responsible for the execution of lead generating marketing promotions to effectively engage targeted audiences. You will use prospect databases and demand generation/marketing automation technology to achieve objectives. You will apply deep understanding of company's products, the competitive industry and company posture in the marketplace, as well as direct qualified leads to sales team for appropriate follow-up and close. You will use reports and perform analyses from outreach/response tracking vehicles including email, website response/inquiries, social media and direct messaging; You may be responsible for tracking marketing contributed revenue. You will analyze results of promotions and makes recommendations to refine efforts to better generate product demand.
Position Overview
The DMR is a critical part of the Marketing Organization that is strategically aligned with Sales to develop meaningful engagements, generate qualified opportunities, and increase the pipeline. DMRs build relationships with key decision makers and influencers at target accounts and map ideal Citrix solutions to their top priorities and business challenges. A successful candidate will be a highly-motivated, self-starter who is driven by results.
Responsibilities
Identify, prospect, and qualify all Enterprise account leads from Marketing programs and campaigns and pass "sales ready" opportunities to Sales Deliver minimum required number of qualified opportunities to Sales monthly using standard lead qualification methodologies Execute daily outreach strategy which includes a minimum combined number of emails and phone calls Establish regular cadence with Account Reps to identify prime up-sell and cross-sell opportunities within current customer base Use a multi-touch nurture approach including a combination of phone, email, and LinkedIn outreach to contact customer and prospect accounts Collaborate with Account Reps to drive attendance to in-person and virtual events to advance leads and re-engage stalled opportunities Partner with Enterprise Account Managers to strategize re-engagement of stalled, early stage, and dormant opportunities Participate in hand off meetings with customer and Account Reps Represent Demand Management in weekly, monthly, and quarterly territory meetings Qualifications
Knowledge of Lead Qualification methodologies High energy level, highly-motivated, and driven to succeed Ability to learn quickly and communicate clearly Excellent written and verbal communication skills Flexible and adaptable to change Exceptional time management skills *LI-KG1
President Biden released an Executive Order stating that federal contractors must require COVID-19 vaccinations for all US employees. As a company that works on federal contracts, we have a legal requirement to comply with the Executive Order. To be considered for this career opportunity, you must be fully COVID-19 vaccinated or have an acceptable medical or religious accommodation. Learn more about our COVID-19 policies.
What you're looking for: Our technology is built on the idea that everyone should be able to work from anywhere, at any time, and on any device. It's a simple philosophy that guides everything we do — including how we work. If you're driven, passionate and curious, we invite you to make a difference with a brand you can believe in. We want employees to do what they do best, every day.
Be bold. Take risks. Imagine a better way to work. If we just described you, then we really need to talk.
Functional Area: Demand Management About us: Citrix is a cloud company that enables mobile workstyles. We create a continuum between work and life by allowing people to work whenever, wherever, and however they choose. Flexibility and collaboration is what we're all about. The Perks: We offer competitive compensation and a comprehensive benefits package. You'll enjoy our workstyle within an incredible culture. We'll give you all the tools you need to succeed so you can grow and develop with us.
Citrix Systems, Inc. is firmly committed to Equal Employment Opportunity (EEO) and to compliance with all federal, state and local laws that prohibit employment discrimination on the basis of age, race, color, gender, sexual orientation, gender identity, ethnicity, national origin, citizenship, religion, genetic carrier status, disability, pregnancy, childbirth or related medical conditions, marital status, protected veteran status and other protected classifications.
Citrix uses applicant information consistent with the Citrix Recruitment Policy Notice at https://www.citrix.com/about/legal/privacy/citrix-recruitment-privacy-notice.html
Citrix welcomes and encourages applications from people with disabilities. Reasonable accommodations are available on request for candidates taking part in all aspects of the selection process. If you are an individual with a disability and require a reasonable accommodation to complete any part of the job application process, please contact us at (877) 924-8749 or email us at ASKHR@citrix.com for assistance.
If this is an evergreen requisition, by applying you are giving Citrix consent to be considered for future openings of other roles of similar qualifications.