Territory Manager, Commercial Sales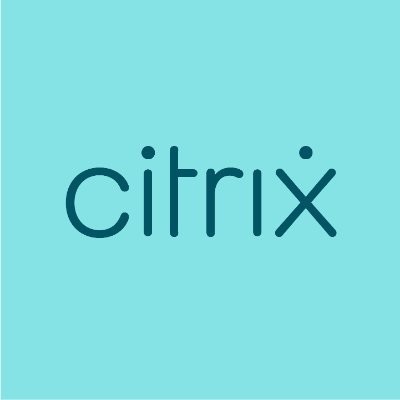 Citrix
Job Functions:
Sales & Business Development
Employment Types:
Full-time
Locations:
Raleigh, NC, USA
Compensation:
USD per year
What we're looking for: The Digital Sales Representative /Territory Manager role is part of the U.S. Commercial Sales team responsible for selling Citrix solutions to medium-large businesses (750 - 5,000 employees) in an assigned territory.
Overview and Summary
You are a take-charge, proactive, Sales Representative. You love to develop end-user customer accounts and reseller partnerships. You thrive in a consultative inside sales role. You're able to easily build rapport with customers/prospects with the end goal of being a trusted advisor. When asked "what drives you?" you reply, "the opportunity to be part of an organization whose culture drives everything we do, including changing the way people work".
Role and Responsibilities
• Proven self-starter with motivated attitude willing to invest time and effort into learning & practicing prospecting/qualifying techniques, while following up on inbound marketing leads and cold-calling into target/focus accounts using consultative, value-based & social selling methodologies.
• Strong organization and time management skills; planning day / week / month such that crucial selling activities take priority.
• Gain a solid understanding of Citrix full suite of solutions with ability to identify and qualify new opportunities within new accounts and existing customer base by proactively calling on and developing relationships with an emphasis on new subscription product sales (cross selling into new areas, solution selling, negotiation and closing).
• Acting as a trusted adviser, consults with IT buyers, C-suite, financial and LOB buyers to passionately and effectively communicate the business value and (high level) technical concepts of Citrix solutions via telephone and web-based Citrix roadmap/whiteboard sessions
• Leverages best practices when establishing relationships with extended team including field sales, systems engineers, consultants, and sales specialists to maximize full potential of every opportunity. Consistently input accurate and timely account / opportunity updates in SalesForce.com CRM.
• Establish relationships with key channel and technology partners, system integrators, and other external partners to develop and achieve the defined account strategies and opportunity plans.
• Begin to achieve MBO/sales targets and demonstrate progress towards achieving account strategies of acquiring new accounts, re-activating dormant, retaining & developing current focus accounts; and setting qualified appointments for the field counterparts with new and existing customers to address their IT challenges and business needs.
Basic Requirements
• Associates/Bachelors degree and/or 1- 3 years of of B2B Sales experience required.
• Proven self-starter that's able to stay motivated with ability to succeed in a team environment
• Phone cold calling experience (Four hours and 40 verifiable outbound phone connections per day is an MBO measurement of the position)
Preferred Requirements
• High Tech, Cloud / SaaS Technology Sales Experience
• Experience with indirect (channel) sales environment with a demonstrated track record of success in driving customer adoption of technology is preferred
• CCSP certification a plus
President Biden released an Executive Order stating that federal contractors must require COVID-19 vaccinations for all US employees. As a company that works on federal contracts, we have a legal requirement to comply with the Executive Order. To be considered for this career opportunity, you must be fully COVID-19 vaccinated or have an acceptable medical or religious accommodation. Learn more about our COVID-19 policies.
What you're looking for: Our technology is built on the idea that everyone should be able to work from anywhere, at any time, and on any device. It's a simple philosophy that guides everything we do — including how we work. If you're driven, passionate and curious, we invite you to make a difference with a brand you can believe in. We want employees to do what they do best, every day.
Be bold. Take risks. Imagine a better way to work. If we just described you, then we really need to talk.
Functional Area: Inside Sales Rep (ISR) About us: Citrix is a cloud company that enables mobile workstyles. We create a continuum between work and life by allowing people to work whenever, wherever, and however they choose. Flexibility and collaboration is what we're all about. The Perks: We offer competitive compensation and a comprehensive benefits package. You'll enjoy our workstyle within an incredible culture. We'll give you all the tools you need to succeed so you can grow and develop with us.
Citrix Systems, Inc. is firmly committed to Equal Employment Opportunity (EEO) and to compliance with all federal, state and local laws that prohibit employment discrimination on the basis of age, race, color, gender, sexual orientation, gender identity, ethnicity, national origin, citizenship, religion, genetic carrier status, disability, pregnancy, childbirth or related medical conditions, marital status, protected veteran status and other protected classifications.
Citrix uses applicant information consistent with the Citrix Recruitment Policy Notice at https://www.citrix.com/about/legal/privacy/citrix-recruitment-privacy-notice.html
Citrix welcomes and encourages applications from people with disabilities. Reasonable accommodations are available on request for candidates taking part in all aspects of the selection process. If you are an individual with a disability and require a reasonable accommodation to complete any part of the job application process, please contact us at (877) 924-8749 or email us at ASKHR@citrix.com for assistance.
If this is an evergreen requisition, by applying you are giving Citrix consent to be considered for future openings of other roles of similar qualifications.