Search Specialist (SEO & SEM)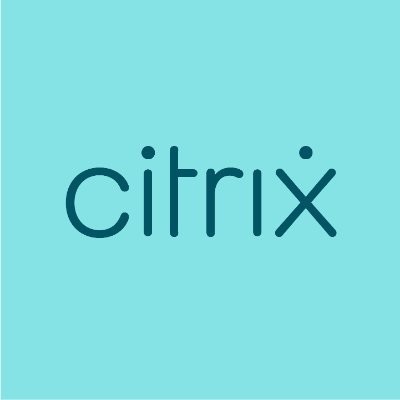 Citrix
Job Functions:
Marketing & Communications
Employment Types:
Full-time
Locations:
Raleigh, NC, USA
Compensation:
USD per year
What we're looking for: ​
The Global Web Marketing team defines and oversees the enterprise web and search strategy, encompassing all public (sites, landing pages, microsites) and private (customer portal, partner portal) web properties plus paid and organic search. We act as the catalyst for digital transformation, promoting cross-functional focus on the end-to-end digital customer journey.
Citrix is looking for a data-driven Search Specialist with 1-3 years experience in SEO and SEM, ideally in a collaborative and globally distributed B2B SaaS marketing organization. This role requires a solid understanding and willingness to learn more about SEO and SEM and the evolving strategies, technologies, tools, principles, and best practices required for best-of-breed search programs.
Your Search subject matter expertise and ability to strategically research and track keywords, map data insights to actionable recommendations, and to request high-quality content to fill these gaps are a key part of the team's success.
You'll work cross-functionally with Web, Product, Content and Social marketing teams to maximize Citrix's global organic and paid search presence, qualified traffic, and conversion performance/ROI from sources including Google, YouTube and other global platforms.
This critical Search Specialist role realizes that Search traffic is the fuel that drives our marketing and sales efforts and will serve as a foundational team member supporting our Search leaders and educating them on the ever evolving strategist and tactics to win. From keyword research, to campaign build reviews, to reporting, analysis, and insights to content optimization, creation and copywriting requests– the Search Specialist needs to be equal parts collaborative, analytical and creative.
Keyword Research and Tracking
Perform ongoing competitive keyword research, expansion and optimization in partnership with both organic and paid search leaders Identify, manage, and share holistic keyword map with tracking results that drive the most valuable traffic and business impact to Citrix.com. Experience with Google Search Console, Google Ads, Google Analytics, Excel, and other SEO/SEM tools - or a willingness to learn (e.g. SEMrush, Ahrefs, Screaming Frog)
Ability to develop custom dashboards and evolve over time. Review campaign builds from agencies and provide input. Collaboration Work tightly with organic search and paid search managersto maintain holistic search strategy and keyword targets Drive global SEO in partnership with our global field teams, ensuring the appropriate local keywords are selected.
Partner with the Web team to ensure SEO best practices are properly implemented on Citrix.com and across our global sites Gather ideas and inputs from cross-functional teams and perform ongoing keyword and topic discovery, selection, expansion, and optimization.
Analysis/Reporting/Content Recommendations/Insights Deliver regular reporting and analysis on key SEO and SEM campaigns to key stakeholders and internal team.
Conduct SEO factor audits to identify gaps and drive content and tech projects to fill these gaps Perform regular competitive and backlink data analysis, track search share and position, conduct topic research, and build and execute action plans accordingly.
Present audience-specific insights and trends with various teams to define areas of opportunity for organic growth and for adjustments to messaging, marketing and sales strategies. *LI-KG1
What you're looking for: Our technology is built on the idea that everyone should be able to work from anywhere, at any time, and on any device. It's a simple philosophy that guides everything we do — including how we work. If you're driven, passionate and curious, we invite you to make a difference with a brand you can believe in. We want employees to do what they do best, every day.
Be bold. Take risks. Imagine a better way to work. If we just described you, then we really need to talk.
Functional Area: Digital Marketing About us: Citrix is a cloud company that enables mobile workstyles. We create a continuum between work and life by allowing people to work whenever, wherever, and however they choose. Flexibility and collaboration is what we're all about. The Perks: We offer competitive compensation and a comprehensive benefits package. You'll enjoy our workstyle within an incredible culture. We'll give you all the tools you need to succeed so you can grow and develop with us.
Citrix Systems, Inc. is firmly committed to Equal Employment Opportunity (EEO) and to compliance with all federal, state and local laws that prohibit employment discrimination on the basis of age, race, color, gender, sexual orientation, gender identity, ethnicity, national origin, citizenship, religion, genetic carrier status, disability, pregnancy, childbirth or related medical conditions, marital status, protected veteran status and other protected classifications.
Citrix uses applicant information consistent with the Citrix Recruitment Policy Notice at https://www.citrix.com/about/legal/privacy/citrix-recruitment-privacy-notice.html
Citrix welcomes and encourages applications from people with disabilities. Reasonable accommodations are available on request for candidates taking part in all aspects of the selection process. If you are an individual with a disability and require a reasonable accommodation to complete any part of the job application process, please contact us at (877) 924-8749 or email us at ASKHR@citrix.com for assistance.
President Biden released an Executive Order stating that federal contractors must require COVID-19 vaccinations for all US employees. As a company that works on federal contracts, we have a legal requirement to comply with the Executive Order, if it is enforced. In such case, to be considered for this career opportunity, you must be fully COVID-19 vaccinated or have an approved medical or religious accommodation. Learn more about our COVID-19 policies.
If this is an evergreen requisition, by applying you are giving Citrix consent to be considered for future openings of other roles of similar qualifications.