Field Examiner Senior - Asset Based Lending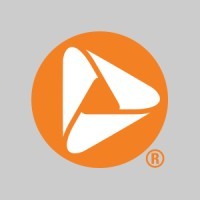 PNC
Pennsylvania, USA · Remote
Posted on Wednesday, September 20, 2023
Position Overview
At PNC, our people are our greatest differentiator and competitive advantage in the markets we serve. We are all united in delivering the best experience for our customers. We work together each day to foster an inclusive workplace culture where all of our employees feel respected, valued and have an opportunity to contribute to the company's success. As a Field Examiner Senior within PNC's Business Credit - Field Exam organization, you can be based in Pennsylvania, Ohio, New Jersey, Maryland, and Virginia and other locations may be considered based on the needs of the business. This is a remote position. Work may be performed from a quiet, confidential space in a home location, approved by PNC. This position may not be available in all geographic locations.
*The successful candidate will be an experienced examiner with a minimum of 6-7 years examiner experience in Asset Based Lending.
Job Description
Leads complex Field Examinations on existing borrowers and assists on Field Examinations led by other examiners. Examinations may take place fully onsite at Borrower locations or in a hybrid on-site/remote environment.
Performs independent analysis on existing Borrower's collateral records and financial reports to determine / assess collateral values that secure loans and to identify and highlight areas of collateral weakness or deterioration.

Evaluates accounting system controls, data integrity, managerial control oversight and borrower's accounting personnel.

Verifies that collateral is being reported and managed per the terms and conditions stipulated in the Loan Document.
Prepares the more complex Field Examination reports and supporting workpapers that

highlight germane findings and material variances found, conclusions reached, and related recommendations for improvement if necessary.

Such reports are utilized by Portfolio Management and/or Credit Approval Committee to verify and/or determine the credit worthiness of collateral securing the existing and/or prospective loans and to make informed credit decisions.

Communicates and escalates significant exam findings, concerns, delays, or borrower limitations to lending and credit personnel.

Participates in meetings with the Relationship Manager, deal team (Field Examiners, Appraisers, Underwriters, Business Development Officers, and Credit Policy Manager) and/or existing or prospective Borrower's representatives (typically the CFO, CEO and/or Controller of the company) to discuss any collateral issues/areas of concern.
Confirms proper reporting of collateral on the Borrowing Base Certificates.

Ensures that the Borrowing Base is in-compliance and being managed per the terms and conditions stipulated in the Loan Approval.

When leading an Examination, manages the due diligence process and directs the daily progress of field work performed by the other Field Examiners assigned to the Examination to ensure all assignments and duties are completed in an accurate and timely manner. Trains junior and new Field Examiners. Evaluates junior / new field examiners progress and reports such to the Recurring Business Regional Field Examination Manager.
PNC Employees take pride in our reputation and to continue building upon that we expect our employees to be:
Customer Focused - Knowledgeable of the values and practices that align customer needs and satisfaction as primary considerations in all business decisions and able to leverage that information in creating customized customer solutions.
Managing Risk - Assessing and effectively managing all of the risks associated with their business objectives and activities to ensure they adhere to and support PNC's Enterprise Risk Management Framework.
Competencies
Accuracy and Attention to Detail – Understanding of the necessity and value of accuracy and attention to detail; ability to process information with high levels of accuracy.Collateral Management – Knowledge of the concepts, objectives, tools and methods used in collateral management; ability to implement and develop collateral strategies for risk control and profit management.Conflict Management – Understanding of how to anticipate, recognize, and deal effectively with existing or potential conflicts at the individual, group, or situation level; ability to apply this understanding appropriately to diverse situations.Data Gathering and Reporting – Knowledge of and ability to utilize tools, techniques and processes for gathering and reporting data in a particular department or division of a company.Effective Communications – Understanding of effective communication concepts, tools and techniques; ability to effectively transmit, receive, and accurately interpret ideas, information, and needs through the application of appropriate communication behaviors.Financial Statement Analysis – Knowledge of tools, techniques, and practices, and ability to analyze and determine the credit-worthiness of a business enterprise through its financial statements.Flexibility and Adaptability – Knowledge of successful approaches, tools, and techniques for dealing with changes and adapting to a changing environment; ability to adapt as needed.Generally Accepted Accounting Principles (GAAP) – Knowledge of the generally accepted accounting principles and the ability to apply them appropriately within the organization.Managing Multiple Priorities – Ability to manage multiple concurrent objectives, projects, groups, or activities, making effective judgments as to prioritizing and time allocation.Problem Solving – Knowledge of approaches, tools, techniques for recognizing, anticipating, and resolving organizational, operational or process problems; ability to apply this knowledge appropriately to diverse situations.
Work Experience
Roles at this level typically require a university / college degree, with 3+ years of relevant / direct industry experience. Certifications are often desired. In lieu of a degree, a comparable combination of education, job specific certification(s), and experience (including military service) may be considered.
Education
Bachelors (Required)
Additional Job Description
Benefits
PNC offers employees a comprehensive range of benefits to help meet your needs now and in the future. Depending on your eligibility, options for full-time employees include medical/prescription drug coverage (with a Health Savings Account feature); dental and vision options; employee and spouse/child life insurance; short- and long-term disability protection; maternity and parental leave; paid holidays, vacation days and occasional absence time; 401(k), pension and stock purchase plans; dependent care reimbursement account; back-up child/elder care; adoption assistance; educational assistance and a robust wellness program with financial incentives. To learn more about these and other programs, including benefits for part-time employees, visit pncbenefits.com > New to PNC.
Disability Accommodations Statement:

At PNC we foster an inclusive and accessible workplace. We provide reasonable accommodations to employment applicants and qualified individuals with a disability who need an accommodation to perform the essential functions of their positions.
Equal Employment Opportunity (EEO):

PNC provides equal employment opportunity to qualified persons regardless of race, color, sex, religion, national origin, age, sexual orientation, gender identity, disability, veteran status, or other categories protected by law.
California Residents
Refer to the California Consumer Privacy Act Privacy Notice to gain understanding of how PNC may use or disclose your personal information in our hiring practices.