Asset Management Group Undergraduate Intern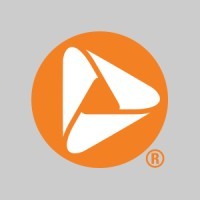 PNC
Kentucky, USA · Ohio, USA · North Carolina, USA · New York, USA · New Jersey, USA · New Hampshire, USA · Nebraska, USA · Missouri, USA · Minnesota, USA · Michigan, USA · Massachusetts, USA · Maryland, USA · Maine, USA · Louisiana, USA · Kansas, USA · Iowa, USA · Indiana, USA · Illinois, USA · Georgia, USA · Florida, USA · Washington, DC, USA · Delaware, USA · Connecticut, USA · Colorado, USA · Arkansas, USA · Alabama, USA · Wisconsin, USA · Virginia, USA · Vermont, USA · Texas, USA · Tennessee, USA · South Carolina, USA · Rhode Island, USA · Pennsylvania, USA · Remote
Posted on Wednesday, September 20, 2023
Position Overview
At PNC, our people are our greatest differentiator and competitive advantage in the markets we serve. We are all united in delivering the best experience for our customers. We work together each day to foster an inclusive workplace culture where all of our employees feel respected, valued and have an opportunity to contribute to the company's success. As an AMG Intern within PNC's PB/IAM/IO organization, you will be based in opportunities span across PNC's footprint.
Job Description
Asset Management Group Undergraduate Intern
As a PNC Intern, you will participate in a "best-in-class" internship program. During this 10-week program you will have the opportunity to gain exposure to a specific line of business, expand the tools you need to launch your career, and complement your education with real-world job experience.
PNC's Asset Management Group (AMG) is comprised of Institutional Asset Management, PNC Private Bank and Investment Strategy and Services. We work with individual and corporate clients who have significant assets to develop sophisticated, customized financial solutions ranging from investment management and wealth planning to trust administration and private foundation management. AMG draws individuals who possess the following skillsets: strong desire to interact directly with clients, strong written and verbal communication skills, detail oriented, self-motivated, eager to learn and ability to thrive in a fast-paced environment.
Upon entering the AMG Internship Program, interns will join either PNC Private Bank or Institutional Asset Management.
PNC Private Bank: Offers a complete range of solutions and strategies for individuals and families with significant assets. Advisors in PNC Private Bank are responsible for developing client solutions and strategies, including lending, investment management, estate/retirement planning, and trust administration. The PNC Private Bank team takes a team approach to servicing clients. The team of advisors includes Banking Advisor, Fiduciary Advisor, Investment Advisor, Wealth Strategist, Client Advisor and Relationship Strategist.
Institutional Asset Management track: Institutional Asset Management is responsible for guiding corporations, governments, non-profits and investors to solutions that optimize every step in investing & retirement. The group is recognized as a national market leader - a premier provider and partner - with proven expertise, and differentiation in local delivery.
Opportunities are available throughout PNC's footprint.
Participates as an intern in the PNC summer internship program.
Performs or assist the core activities of the group by applying knowledge learned to drive business results (e.g. deal, sales, or process support, internal or external customer interaction, or supporting internal projects). Works under supervision and may have limited approval and/or exception authority.

Participates in social learning within the organization (e.g. identifies and networks with business representatives and peers, participates in mentoring, job shadowing and community outreach).
Required Education and Experience:
Working toward Bachelor's Degree, Preferred business relevant majors (e.g. Finance, Accounting, IT, Economics, Marketing, Math, Statistics, HR, Management, Communications, Business Law, Psychology, Logistics, Engineering, Computer Science, Actuarial Sciences), junior status, Minimum GPA 3.2
PNC provides equal opportunity to qualified persons regardless of race, color, sex, religion, national origin, age, sexual orientation, gender identity, disability, veteran status, or other categories protected by law.
Competencies
Accuracy and Attention to Detail – Understanding of the necessity and value of accuracy and attention to detail; ability to process information with high levels of accuracy.Analytical Thinking – Knowledge of techniques and tools that promote effective analysis and the ability to determine the root cause of organizational problems and create alternative solutions that resolve the problems in the best interest of the business.Effective Communications – Understanding of effective communication concepts, tools and techniques; ability to effectively transmit, receive, and accurately interpret ideas, information, and needs through the application of appropriate communication behaviors.Flexibility and Adaptability – Knowledge of successful approaches, tools, and techniques for dealing with changes and adapting to a changing environment; ability to adapt as needed.Information Capture – Knowledge of the processes and the ability to identify, capture and document relevant business information in an auditable, organized, understandable and easily retrievable manner.Initiative – Understanding of the value of self-motivation and initiative; ability and willingness to seek out work and the drive to accomplish goals.Products and Services – Knowledge of major products and services and product and service groups; ability to apply this knowledge appropriately to diverse situations.Self-Directed Growth and Development – Understanding of the necessity of continuous personal growth; ability to gauge one's strengths, limitations and interests, and use of this knowledge for purposes of performance effectiveness and self-development.
Work Experience
Roles at this level are filled by recent university / college graduates with little or no professional experience, but possessing relevant skills. Includes individuals joining the organization through a Corporate development/ training program. In lieu of a degree, a comparable combination of education, job specific certification(s), and experience (including military service) may be considered.
Education
No Degree
Additional Job Description
Compensation:
Base Salary: $18 - 35/H
Placement within the compensation range is based on the specific role and may vary by geographic location and/or market data.
Benefits
PNC offers employees a comprehensive range of benefits to help meet your needs now and in the future. Depending on your eligibility, options for full-time employees include medical/prescription drug coverage (with a Health Savings Account feature); dental and vision options; employee and spouse/child life insurance; short- and long-term disability protection; maternity and parental leave; paid holidays, vacation days and occasional absence time; 401(k), pension and stock purchase plans; dependent care reimbursement account; back-up child/elder care; adoption assistance; educational assistance and a robust wellness program with financial incentives. To learn more about these and other programs, including benefits for part-time employees, visit pncbenefits.com > New to PNC.
Disability Accommodations Statement:

The PNC workplace is inclusive and supportive of individual needs. If you have a physical or other impairment that might require an accommodation, including technical assistance with the PNC Careers website or submission process, please call 877-968-7762 and select Option 4: Recruiting or contact us via email at pathfinder@pnc.com.
The Human Resources Service Center hours of operation are Monday - Friday 9:00 AM to 5:00 PM ET.
Equal Employment Opportunity (EEO):

PNC provides equal employment opportunity to qualified persons regardless of race, color, sex, religion, national origin, age, sexual orientation, gender identity, disability, veteran status, or other categories protected by law.
California Residents
Refer to the California Consumer Privacy Act Privacy Notice to gain understanding of how PNC may use or disclose your personal information in our hiring practices.