Sales & Service Representative - Customer Care Center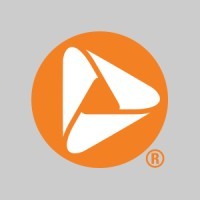 PNC
Customer Service, Sales & Business Development
Remote
Posted on Wednesday, October 18, 2023
Position Overview
At PNC, our people are our greatest differentiator and competitive advantage in the markets we serve. We are all united in delivering the best experience for our customers. We work together each day to foster an inclusive workplace culture where all of our employees feel respected, valued and have an opportunity to contribute to the company's success. As a Registered Sales & Service Representative within PNC's Customer Care Center organization, you handle customer inquiries such as filing disputes, assisting with online banking questions, and many other various tasks. Consultants build onto those conversations by presenting new and different product and service solutions to them which may increase the wallet share of our customers. Though a majority of those calls are "service to sales" calls where we solve the customers issue and present them with a product that could help them in a future, some calls are clients calling in for specific products and we educate them on what will be the best for their situation.
This is a remote position. Work may be performed from a quiet, confidential space in a home location, approved by PNC. This position may not be available in all geographic locations.
Additional requirements for success in a virtual role include:
• Work Space – Must be able to provide a dedicated, confidential work space which includes a door that can be closed for privacy.
• Phone line – Must provide an employee-paid, dedicated phone line, solely for the use of customer call routing; line must not have call waiting/forwarding. A Voice over IP phone/internet "bundle" is recommended.
• High speed internet – Must provide employee-paid, high speed internet service (20 MB or higher connection speed); This connection must not be DSL, Satellite, dial up, Cellular, Microwave, Broadband Powerline (BPL). A Voice over IP phone/internet "bundle" is recommended. Must be hard wired into the router. Wi-Fi is not acceptable.
•Must possess a cell phone, tablet, or smart watch capable of downloading apps to receive VPN access code via PingID application
Job Description
Performs customer service and sales support activities and initiatives. Transitions service conversations to present sales opportunities to increase share of wallet to customers, handles inquiries, and offers home secured lending products. Supports a complex dedicated suite of products/services, and/or leverages an advanced process or tool to support external customers. Delivers CARES model to customers and service partners.
Receives, investigates, and responds to customer service and sales inquiries regarding products, services and issues via all channels through which customers are served.
Refers applicable products and services. Recommends appropriate solutions. Follows defined treatments and/or employs active listening skills to present alternative solutions.
Resolves customer service inquiries and issues. Recommends appropriate solutions. Maintains high levels of customer satisfaction consistent with PNC's core values. Demonstrates commitment to quality. Resolves more complex or reoccurring issues where appropriate, and identifies root cause.
Documents customer interactions and thoroughly completes service requests to minimize customer effort or additional action.
PNC Employees take pride in our reputation and to continue building upon that we expect our employees to be:
Customer Focused - Knowledgeable of the values and practices that align customer needs and satisfaction as primary considerations in all business decisions and able to leverage that information in creating customized customer solutions.
Managing Risk - Assessing and effectively managing all of the risks associated with their business objectives and activities to ensure they adhere to and support PNC's Enterprise Risk Management Framework.
Competencies
Accuracy and Attention to Detail – Understanding of the necessity and value of accuracy and attention to detail; ability to process information with high levels of accuracy.Customer Experience Management. – Implements the strategies and techniques used to ensure that customers have a positive experience with the organization and its products and services at every touch point.Effective Communications – Understanding of effective communication concepts, tools and techniques; ability to effectively transmit, receive, and accurately interpret ideas, information, and needs through the application of appropriate communication behaviors.Fraud Detection and Prevention – Knowledge of and ability to utilize processes, tools, and techniques for detecting, addressing and preventing fraudulent situations.Knowledge of a Specific Customer Support Function – Knowledge of and ability to assist customers with a specific type of support.Managing Multiple Priorities – Ability to manage multiple concurrent objectives, projects, groups, or activities, making effective judgments as to prioritizing and time allocation.Problem Solving – Knowledge of approaches, tools, techniques for recognizing, anticipating, and resolving organizational, operational or process problems; ability to apply this knowledge appropriately to diverse situations.Products and Services – Knowledge of major products and services and product and service groups; ability to apply this knowledge appropriately to diverse situations.Selling. – Applies knowledge of banking products and services to meet customer needs and enable them to achieve their financial goals. Identifies prospecting approaches to identify potential customers and create opportunities to sell financial solutions and ideas to customers.Tech Savvy – Advise, educate and engage clients on a variety of technological tools and resources allowing them to explore solutions to achieve their goals and financial well being.
Work Experience
Roles at this level typically do not require a university / college degree, high school diploma or GED, but do require related experience or product knowledge to accomplish primary duties. Typically requires 1+ years of related experience. In lieu of a degree, a comparable combination of education, job specific certification(s), and experience (including military service) may be considered.
Education
No Degree
Additional Job Description
Base Pay: $40,980 - 61,750
Lower in range – Building skills and experience in the job
Within the range – Experience and skills align with proficiency in the role
Higher in range – Experience and skills add value above typical requirements of the role
Compensation Range may vary based on Geographic Location
A shift differential may be available for this position depending on assigned work hours.
Role is incentive eligible with the payment based upon company, business and individual performance.
Benefits
PNC offers employees a comprehensive range of benefits to help meet your needs now and in the future. Depending on your eligibility, options for full-time employees include medical/prescription drug coverage (with a Health Savings Account feature); dental and vision options; employee and spouse/child life insurance; short- and long-term disability protection; maternity and parental leave; paid holidays, vacation days and occasional absence time; 401(k), pension and stock purchase plans; dependent care reimbursement account; back-up child/elder care; adoption assistance; educational assistance and a robust wellness program with financial incentives. To learn more about these and other programs, including benefits for part-time employees, visit pncbenefits.com > New to PNC.
Disability Accommodations Statement:

At PNC we foster an inclusive and accessible workplace. We provide reasonable accommodations to employment applicants and qualified individuals with a disability who need an accommodation to perform the essential functions of their positions.
Equal Employment Opportunity (EEO):

PNC provides equal employment opportunity to qualified persons regardless of race, color, sex, religion, national origin, age, sexual orientation, gender identity, disability, veteran status, or other categories protected by law.
California Residents
Refer to the California Consumer Privacy Act Privacy Notice to gain understanding of how PNC may use or disclose your personal information in our hiring practices.